Another Flash Crash: Bitcoin down to $7200, Ethereum at $570, Ripple [XRP] at $0.63
An undramatic Saturday night where Bitcoin was happily trading at $7600 turned into a bloodshed when BTC dropped by almost $400 in under 2 hours. Almost all other virtual currencies faced the same bear pressure dropping by ~5% in the past 24 hours. IOTA and BCH were the biggest losers, losing ~10% and 7% in value respectively over the past 24 hours.
Bitcoin [BTC] at press time had gone back to trading at $7348 to a token with a market cap of $125 billion with current market domination at 38.3%. A lot of chart analysts had predicted a "big" price action on Saturday or Sunday with the Bollinger Band indicator showing an elongated tube formation which is generally interpreted to be followed up by a big price action.
Ethereum [ETH] also crashed with the similar selling pressure as Bitcoin leaving the charts looking exactly similar. Ethereum [ETH] was trading above the $600 price point before the dramatic sell-off in under 2 hours which left ETH trading at $570 to a token with a market cap of $58 billion. Ripple [XRP] although experienced a similar selling pressure, immediately after the drop there was a pullback. XRP at press time was trading at $0.64 to a token with a market cap of $25 billion. Despite this slump, many analysts call this drop as insignificant because of the 24-hour trading volume as early January this year Bitcoin experienced a trading volume of $17 billion in a day. Yesterday's Bitcoin trading volume was 4x lesser at $4 billion.
Thomas Lee, Fundstrat's Robert and many other influencers including John McAfee have predicted the year-end prices to be more than $20K for Bitcoin. With the market prices still dependent on Bitcoin, a bullish momentum in Bitcoin will signal a monumental growth for other altcoins especially for ones with a hard-working tech team.
Bitcoin [BTC/USD] Technical Analysis: Cryptocurrency fails to climb on the bull after price stays locked down
The cryptocurrency market's bearish woes do not seem to have waned with several popular coins seeing a continuous price downturn. Bitcoin [BTC], XRP, and Ethereum [ETH] have only enjoyed sporadic bullish spikes with a definite control being exerted by the bear.
1-hour
The one-hour BTC chart shows the gradual drop in prices. The support has been holding at $3214.17 while the resistance is maintained at $4160.21. The recent downtrend took the prices down from $3558.58 to $3367.97.
The Relative Strength Index shows a slight spike towards the overbought zone. This means that the buying pressure is increasing slightly more than the selling pressure.
The Bollinger band shows a clear divergence with the upper band and the lower band indicating an imminent sideways price movement.
The Parabolic SAR has been predominantly bearish with the markers staying above the markers. At the time, the SAR indicators were below the price candles which is a bullish sign.
1-day
The one-day chart for Bitcoin does not paint a better picture for the cryptocurrency with no uptrends in sight. The long-term support has been holding at3346.6 while the recent downtrend saw the price fall from $6262.97 to $3408.
The MACD indicator shows the MACD line and the signal line moving as a conjoined pair. Other than the bearish dip, the MACD histogram has been undergoing a lull.
The Chaikin Money Flow indicator is just below the zero line, which is a sign of the money flowing out of the market being more than the money coming into the market.
Conclusion
The above-mentioned indicators all point to an extended bear run with the prices still being clamped below the $4000 mark. With the year coming to a close, the predicted bull run does not seem to be occurring anytime soon.
Bitcoin is able to achieve Store of Value over long periods of time, says Andreas Antonopoulos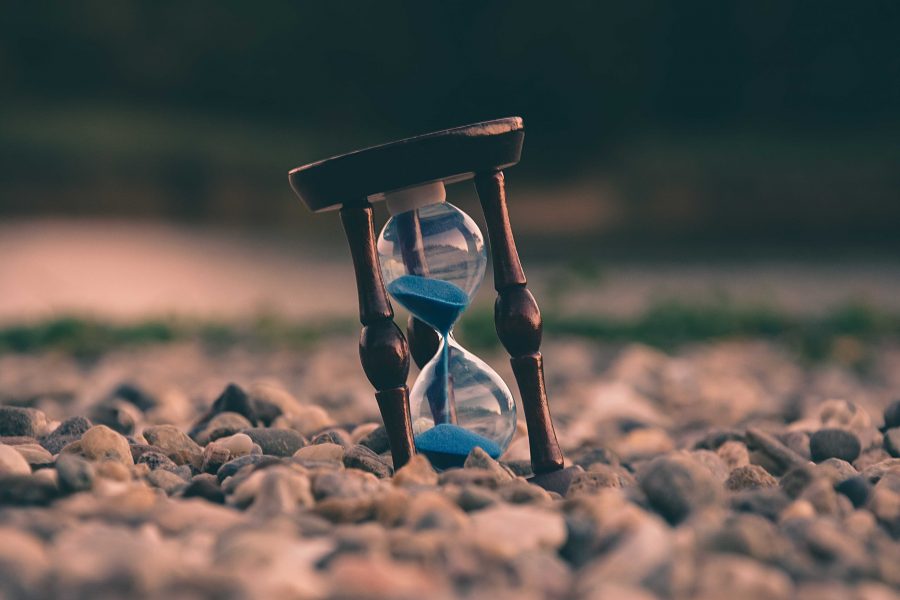 Andreas Antonopoulos, the author of Mastering Bitcoin and a Bitcoin proponent, spoke about the different stages for the maturity of Bitcoin, in his latest Q&A session on Youtube. He also elucidated on the three fundamental functions of money and its relation with the largest cryptocurrency.
Antonopoulos was asked about his view of cryptocurrency in the future, taking into consideration that the current scenario is making Bitcoin money rather than the idea of using it in day-to-day commerce. This was followed by the author stating that the technology has different stages of the maturity, whereas that money has three fundamental function – Store of Value [SoV], Medium of Exchange [MoE] and Unit of Account [UoA].
He said:
"[So far, Bitcoin is] able to achieve store of value over long periods of time, with a few asterisks. [Bitcoin is] not very good at doing medium of exchange. The velocity of transactions is not good enough yet. The blockchains [with faster confirmation times] sacrifice decentralization in order to do that. As a result, that is not a sacrifice worth doing. So, we're not ready."
The author further stated that a Medium of Exchange requires the currency to have much lower fess, more capacity and faster transactions, adding even though these technologies do not exist as of now, they are being built to ensure these optimizations.
Antonopoulos went on to say that transaction fees skyrocket and "kill every retail application", when open blockchains get mainstream attention. He stated:
"We [can't] do little spurts [of scaling] that are required when everybody gets excited about cryptocurrency. So, retail, after dying a dozen times over the last four years, eventually gives up […] We are just not ready for retail. That doesn't mean we won't [ever] be ready for retail."
This, to him, is the same as stating that "we are not ready for Facebook or Netflix" in 1992. He stated that if Netflix was launched in 1992, then the internet would have melted down after a person downloads one movie. Additionally, the author stated that the cryptocurrency space will eventually reach that point and that it is just a "matter of maturity"
Succeeding this, Antonopoulos elucidated about Unit of Account, which is the last milestone. He said:
"Unit of account [will be reached] when people ask you, "How much is a dollar in bitcoin right now?" Where we use cryptocurrency as the measurement of value and don't always refer to something else. That doesn't happen [out of nowhere]."
Moreover, according to him, the U.S dollar or the Euro do not have an inherent factor that makes it a good unit of account, stating that this is simply a matter of volatility. He stated that people start to price cups of coffee in satoshi, when the volatility is low and when people get comfortable with the units, which, in a sense, makes the cryptocurrency a unit of account.