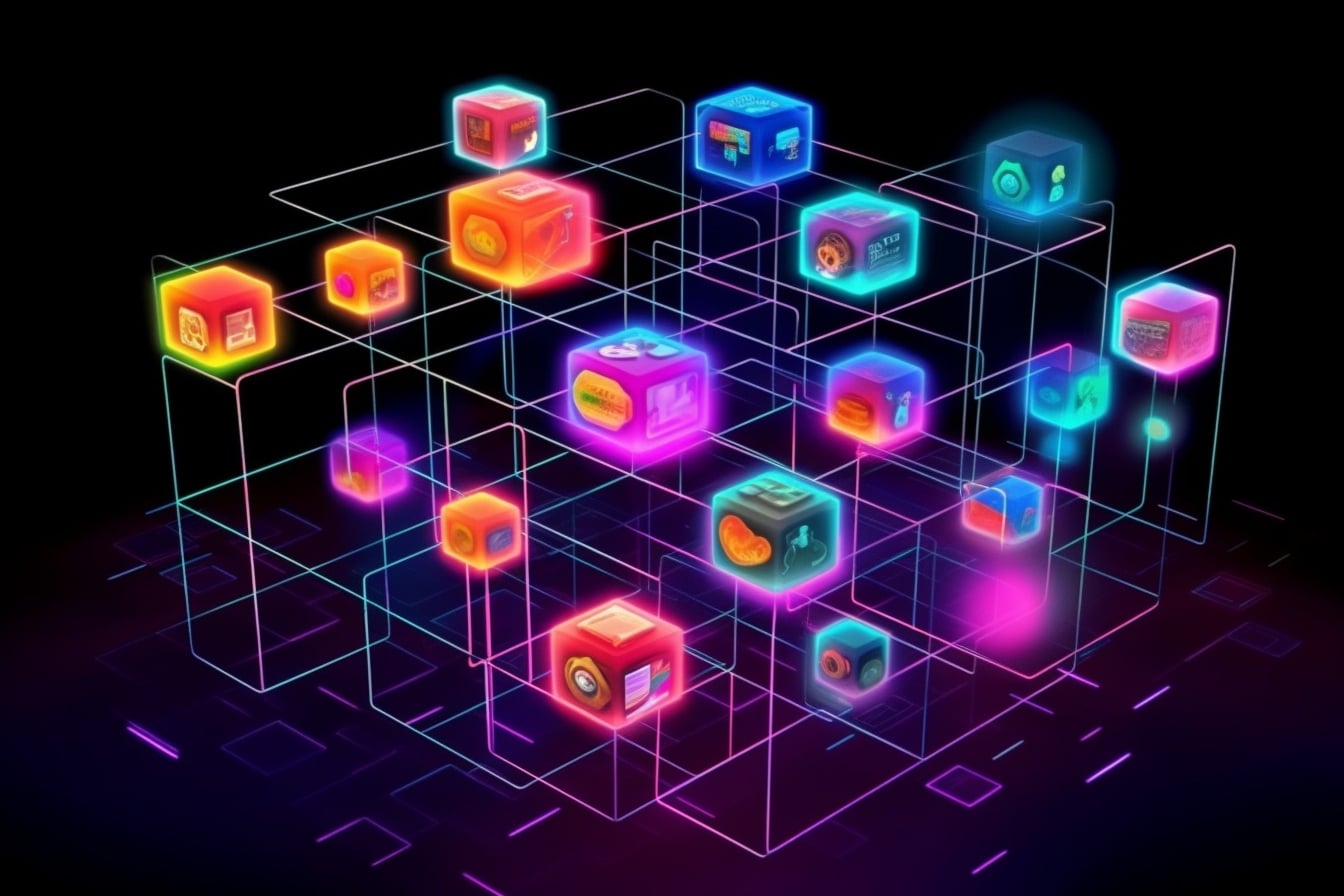 ChatGPT, developed by OpenAI, has revolutionized the world of artificial intelligence (AI) conversation. As a powerful language model, it has the ability to respond accurately to various queries and provide assistance in multiple tasks.
However, to truly harness its potential, you should consider using Chrome extensions that can elevate your ChatGPT experience. In this article, we have compiled a list of the nine best ChatGPT extensions that can enhance your conversations and improve productivity.
Is there a ChatGPT extension for Chrome?
Yes, there are several ChatGPT extensions available for Chrome users. These extensions leverage the power of ChatGPT, an advanced language model developed by OpenAI, to enhance various aspects of online communication and productivity. From assisting with email writing to generating creative content, summarizing articles, creating chatbots, and more, these extensions provide innovative solutions to streamline tasks and improve user experiences. 
They are designed to seamlessly integrate with the Chrome browser. ChatGPT extensions offer users a convenient way to access the capabilities of this powerful AI model.
How can ChatGPT extensions help you?
ChatGPT extensions can play a transformative role in both personal and professional lives. They essentially act as an advanced, AI-powered tool, enhancing interactions with the language model and making it more accessible, efficient, and user-friendly.
In personal lives, these extensions can serve as virtual assistants. They can help schedule appointments, answer questions, automate responses to emails or messages, and even engage in friendly, human-like conversations, enriching your leisure time and making your day-to-day tasks more manageable. 
In professional scenarios, ChatGPT extensions are invaluable. They can assist in drafting emails, reports, or proposals, leveraging the AI's understanding of context, semantics, and syntax to ensure coherent and effective communication.
For customer service, these extensions can be used to create intelligent chatbots that can handle a large volume of customer queries, providing prompt, accurate, and human-like responses, which significantly enhances customer experience.
1. WebChatGPT
One of the main limitations of ChatGPT is its inability to access the most current information, as its knowledge is limited to data until 2021. The WebChatGPT extension overcomes this limitation by providing access to the most up-to-date information on the internet, making the answers more accurate and informative.
WebChatGPT is a powerful tool that explores various search engines to generate answers for the prompts given as inputs in the chatbot. It ensures that you receive the most relevant and recent information by providing results from multiple sources.
2. ChatGPT Writer
The ChatGPT Writer extension brings the power of ChatGPT directly to your browser, allowing you to craft emails and messages for use on any website. It uses the previous email data in context to your current email and generates a professional response.
This extension is self-contained and requires only a login to OpenAI. Once logged in, you can easily generate emails or replies to your previous emails in a professional manner, without having to switch between tabs or applications.
3. ChatGPT for Google
The ChatGPT for Google extension displays ChatGPT's response alongside Google search results, providing you with a comprehensive view of the information available. This saves time and effort as you no longer have to switch to a separate browser tab to access ChatGPT's responses.
To start using this extension, all you need to do is log in to OpenAI using the extension. Once logged in, you can enjoy the convenience of having ChatGPT and Google search results side by side.
4. Merlin
Merlin is an OpenAI-powered ChatGPT extension that works across the entire browser. It consistently responds to various prompts based on OpenAI's GPT AI model, making it a valuable tool for enhancing your ChatGPT experience.
Merlin can help you reply to tweets, create formulas in Google Sheets, and summarize or rewrite the on-page text. With its free version allowing for 10 prompts a day, you can test its capabilities before deciding if the paid version is worth it.
5. TweetGPT
TweetGPT is a Chrome extension that integrates ChatGPT directly into Twitter, making it easy for users to tweet random things or respond to others with intellectual responses. The TweetGPT extension allows you to generate tweets or reply to them without leaving the current page.
Check out these latest social media AI tools for a frictionless growth trajectory on all social media platforms!
With TweetGPT, you can effortlessly draft your tweets and generate responses that are engaging and thought-provoking. However, it is essential to be cautious since AI-generated tweets could also be controversial or offensive.
6. YouTube Summary with ChatGPT
The YouTube Summary extension appears next to any video on YouTube, displaying the YouTube transcript when clicked. It saves time by providing a quick and easy way to understand the content of the video without having to watch it in its entirety.
In addition to helping you quickly grasp the content of the video, this extension allows you to save transcripts and summaries in your notes, making it one of the best ChatGPT Chrome extensions for optimizing your YouTube experience.
7. ChatGPT Prompt Genius
The ChatGPT Prompt Genius extension fills the void by providing users with all the prompts they could want and additional features. It packs various suggestions that cover numerous fields and saves the history of your conversations with ChatGPT in the browser.
ChatGPT Prompt Genius offers a wide range of prompts, including custom and additional prompts contributed by the user community. This ensures that you always have access to a diverse collection of prompts for any conversation.
8.
 Promptheus
Promptheus adds a valuable feature to ChatGPT by allowing it to receive mic input, transforming the chatbot into a helpful voice assistant like Siri. With the Promptheus extension, you can have a voice conversation with ChatGPT, making it even more accessible and convenient to use.
By enabling voice commands, Promptheus allows you to interact with ChatGPT without having to type your prompts manually. This hands-free experience can save time and make your ChatGPT interactions more enjoyable.
9. Summarize
The Summarize Chrome extension works similarly to the YouTube Summary extension but for text. It allows you to quickly grasp the main points of any article, blog post, or news story by providing a concise summary in seconds.
Summarize is useful for quickly reading blogs, news articles, and even documentation although it is essential to verify the accuracy of the summaries for critical information. With its ability to condense content into a digestible format, it is a valuable tool for anyone seeking to save time while staying informed.
10. Wiseone
Wiseone is a remarkable Chrome extension that leverages the capabilities of ChatGPT to revolutionize the research process. Its potential is evident as it evolves to offer functionalities like generating article summaries, crafting outlines, and even composing comprehensive research papers. 
While still in the developmental phase, Wiseone's promise lies in its ability to transform how students, researchers, and professionals approach their work.
11. Engage AI
Engage AI stands out as another innovative Chrome extension utilizing ChatGPT. This tool aims to enhance work efficiency by providing content generation, language translation, and question answering services. 
What sets Engage AI apart is its focus on creating a more natural and engaging interaction with ChatGPT. This offers a refreshing departure from the traditional chat interface, making it a versatile asset for diverse tasks and industries.
12. ChatGenie
ChatGenie, a Chrome extension is designed to empower businesses and individuals with the creation and management of chatbots. By integrating ChatGPT, ChatGenie efficiently generates responses to user queries and includes features for data collection and user behavior analysis.
This makes it an attractive option for businesses aiming to leverage chatbots for purposes ranging from customer service to marketing and sales.
13. YouTube & Article Summary 
YouTube & Article Summary Powered By ChatGPT Chrome extension is an invaluable tool for content consumption and research. Utilizing ChatGPT, it extracts key insights from YouTube videos and articles, presenting users with concise and informative summaries. 
The addition of a readability score provides users with a quick assessment of content complexity, allowing them to prioritize their learning and research efforts effectively.
14. ChatSonic
For individuals seeking to infuse creativity into their writing endeavors, ChatSonic is the ultimate Chrome extension. By harnessing ChatGPT's capabilities, ChatSonic generates an array of creative text formats, ranging from poems and code to musical compositions and emails. 
Its versatility makes it an indispensable tool for artists, writers, musicians, and anyone aiming to push the boundaries of their creative expression.
15. Talk-To-ChatGPT
Talk-To-ChatGPT is an ingenious Chrome extension designed to revolutionize your interaction with ChatGPT by enabling voice-based communication. This innovative tool employs speech recognition technology to convert your spoken words into text, allowing seamless communication with ChatGPT.
The extension then transforms AI-generated responses into speech, creating a hands-free and efficient way to engage with the system. This is particularly beneficial for individuals who prefer voice commands or have physical limitations that hinder typing.
16. Copy For Chat GPT
Copy For Chat GPT offers a significant enhancement to the ChatGPT experience by simplifying the process of copying responses. By introducing a convenient "Copy" button next to each generated response, this extension streamlines the copying process.
Moreover, it includes keyboard shortcuts and runs copied text through plagiarism detectors, ensuring not only accessibility but also the integrity of the copied content. This tool is indispensable for individuals who frequently need to replicate ChatGPT responses.
17. ReaderGPT
ReaderGPT is a transformative Chrome extension that harnesses ChatGPT's capabilities to generate concise summaries of text-based webpages. It's a valuable asset for individuals grappling with lengthy articles or blog posts, as it offers succinct summaries that encapsulate the main points.
The extension provides various example prompts and customization options to tailor the summaries to your preferences, making it a valuable resource for students, researchers, and knowledge seekers.
18. YouTubeDigest
YouTubeDigest capitalizes on the power of ChatGPT AI to generate comprehensive summaries of YouTube videos. By utilizing auto-generated transcriptions, this extension offers summaries in different formats, allows custom time ranges, and even facilitates translation options.
Users can easily export these summaries for sharing and future reference. This makes the extension invaluable forthose seeking quick comprehension of YouTube.
19. Superpower ChatGPT
Superpower ChatGPT elevates the ChatGPT experience by integrating an array of enhanced features into the ChatGPT app. These include chat management, prompt management, language and style preferences, utilities like word and character count, and more.
This extension empowers users to tailor their ChatGPT experience to their specific needs and preferences. Hence it caters to those who desire a highly customizable and feature-rich interaction.
20. ShareGPT
ShareGPT simplifies the sharing of engaging ChatGPT conversations by enabling the quick generation of shareable links. Additionally, this extension eliminats the need for exporting or capturing screenshots. Furthermore, iit offers a seamless way to share ChatGPT discussions.
This extension is ideal for individuals seeking to disseminate their ChatGPT conversations with others, be it for educational, collaborative, or entertainment purposes.
21. TeamSmart AI
TeamSmart AI is a highly innovative Chrome extension that harnesses the power of ChatGPT to significantly enhance your email writing experience. Designed with professionals in mind, this extension goes beyond the basics, offering a range of features to help you craft more effective and compelling emails.
With TeamSmart AI, you can effortlessly generate creative ideas for your emails. This also helps you receive intelligent suggestions for revisions and improvements, and even receive assistance with grammar and spelling errors. This tool acts as a virtual writing assistant, providing valuable insights and suggestions to ensure your emails are well-structured, engaging, and error-free.
22. OpenAI GPT-3 For Gmail
OpenAI GPT-3 For Gmail is an advanced Chrome extension that seamlessly integrates OpenAI's powerful GPT-3 language model into your Gmail workflow. Additionally, this extension empowers you to take your email communication to the next level.
It offers an array of features, including generating email concepts tailored to your needs, providing refined suggestions for revisions, and offering real-time assistance with grammar and spelling. Additionally, what sets this extension apart is its integration of the cutting-edge GPT-3 technology. This brings unparalleled language understanding and generation capabilities to your email composition process.
23. GPT-EZ
GPT-EZ is a user-friendly Chrome extension that brings the remarkable capabilities of the GPT-3 language model within easy reach. Whether you're looking to draft compelling content, translate text, or even delve into coding tasks, GPT-EZ simplifies the entire process.
This extension has a streamlined interface and straightforward functionality. Additionally, this extension is an excellent choice for those who want to leverage GPT-3's potential.
24. Perplexity AI
Perplexity AI introduces an exciting alternative within the Chrome extension landscape by utilizing the Perplexity AI language model. However, tailored to meet your writing, translation, and coding needs, this extension offers a different perspective on language processing.
Also, if you're seeking to explore beyond GPT-3, Perplexity AI opens up new possibilities for creative expression and problem-solving.
25. MaxAI.me
MaxAI.me redefines the concept of a comprehensive AI-powered toolkit. By combining ChatGPT, Claude, Bard, and Bing AI, this extension provides an extensive array of capabilities for various tasks. Also, from crafting content to language translation and coding assistance, MaxAI.me offers the flexibility of multiple language models in a single package.
Furthermore, this extension isvaluable for those who prefer versatility and want to access a range of AI models.
What is the alternative to ChatGPT for Chrome extension?
An alternative to ChatGPT for Chrome extensions is Copy.ai. This is a popular AI-powered writing tool that assists users in generating various types of content, including marketing copy, blog posts, social media captions, and more. While ChatGPT is known for its versatile conversational capabilities, Copy.ai focuses on providing concise and engaging written content for specific purposes.
Copy.ai offers users the ability to generate content quickly and efficiently by inputting prompts and receiving AI-generated suggestions. It's a great option for those looking to enhance their writing productivity and create compelling copy for various contexts. Just like ChatGPT, Copy.ai can be accessed as a browser extension. Furthermore, this makes it convenient for Chrome users to utilize its features directly within their browser environment.
Wrapping up
The top 25 ChatGPT Chrome extensions listed in this article offer a variety of purposes. Additionally, this list ranges from voice commands to intellectual responses. By integrating these extensions into your workflow, you can enhance your ChatGPT experience and improve productivity. 
Whether you are a writer or a social media manager, these extensions can help you get the most.