AI Tools
How to Uninstall Stable Diffusion: A Step-by-Step Guide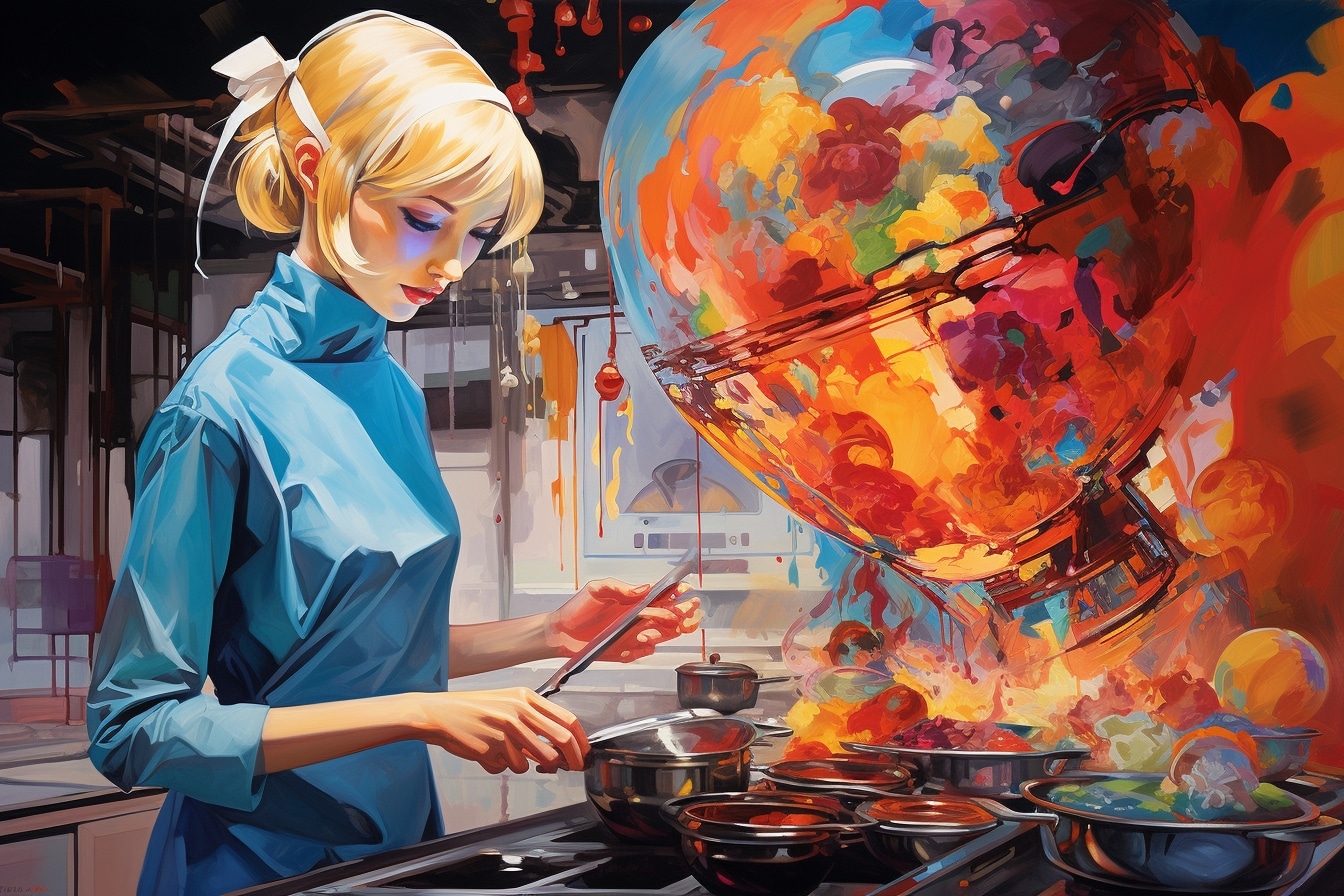 Stable Diffusion, created by Stability AI, is an innovative artificial intelligence (AI) tool that has taken the art world by storm. Many users prefer using this tool to create stunning art. However, like any software, there may come a time when you need to know how to uninstall Stable Diffusion from your system. 
This guide will walk you through every step of the process, ensuring a smooth uninstallation.
How to uninstall Stable Diffusion: A guide
If you're looking for a step-by-step guide on how to uninstall Dtable Diffusion, find out the detailed procedure here:
Step 1: Access the Control Panel
Initiating the process of removing Stable Diffusion from your computer starts with accessing the website and clicking on the Control Panel. 
The Control Panel serves as the central hub for managing and uninstalling various software programs and system settings.
Also Read: How to Install PyTorch? A Step-by-Step Guide
Step 2: Navigate to Programs and Features
Within the Control Panel interface, locate the section labeled "Programs" or "Programs and Features." 
This dedicated section is where you can view a comprehensive list of all the software programs currently residing on your computer.
Step 3: Locate the list of installed programs
Upon entering the "Programs and Features" section, you will be presented with an extensive list of software programs that have been installed on your computer. 
The objective here is to identify and pinpoint the components associated with Stable Diffusion within this list. These components may include items listed up to "capcat."
Step 4: Uninstall installed components
To effectively uninstall Stable Diffusion along with its associated components, carefully select each component individually from the list. 
After making your selection, proceed by choosing the "Uninstall" or "Remove" option for each selected component. This action will trigger the uninstallation process for each chosen component. Be sure to follow any on-screen instructions that may appear to complete the uninstallation successfully.
As an additional precaution, you may take a screenshot of the list of installed components before proceeding with the uninstallation. This screenshot can prove invaluable in the event that you need to refer back to the list for purposes such as reinstallation or troubleshooting.
Step 5: Delete desktop shortcuts
Thoroughly search your desktop for any remaining shortcuts related to Stable Diffusion and proceed to delete them promptly. 
This step is vital in ensuring that no residual shortcuts are left on your desktop, contributing to a cleaner and more efficient removal process.
Also Read: Is Voicemod Safe? Everything You Need to Know
Step 6: Remove the installation folder
Navigate to the directory where Stable Diffusion was initially installed on your computer. Typically, this installation folder can be found at the path "C:\tcht," as indicated in the tutorial. 
Within this folder, perform a comprehensive deletion of the entire directory associated with Stable Diffusion. This action guarantees the complete removal of all files, folders, and components related to the software.
Step 7: Clean up additional settings 
If any modifications or adjustments were made to other software programs during the installation of Stable Diffusion, such as settings within Microsoft Edge or Acrobat, consider reversing these changes to restore these programs to their original configurations. 
This optional step ensures that your system settings return to their previous state.
By meticulously following these comprehensive steps, you can effectively and safely remove Stable Diffusion from your computer, leaving no remnants or traces of the software behind. 
Delve into the world of AI-driven art tools to change the way you generate images. Explore these exciting AI art tools right now!
Exploring some troubleshooting tips
If you're unable to uninstall Stable Diffusion or encounter errors during the process, here are some troubleshooting tips:
Close any running instances of Stable Diffusion:

Ensure that you've closed any running instances of Stable Diffusion before beginning the uninstallation process.

Reboot your system:

If you're facing issues, try rebooting your system and then attempt to uninstall Stable Diffusion again.

Use a third-party uninstaller:

If the basic uninstallation process isn't working, consider using a third-party uninstaller. These tools can provide a more thorough uninstallation by removing residual files and registry entries.
Frequently asked questions (FAQs)
Here are some frequently asked questions about uninstalling Stable Diffusion:
Q: What is Stable Diffusion?
A: Stable Diffusion is a free AI model that helps to generate images from text prompts. It also allows for image-to-image generation, the creation of graphics and logos, image editing and retouching, and even video creation.
Users can run Stable Diffusion locally on their PCs, offering greater flexibility and control. While it's a powerful tool, you might need to uninstall it due to system requirements, software conflicts, or simply to make room for other applications.
Q: If a user has uninstalled Stable Diffusion but still sees some leftover files, what should they do?
A: Users can manually delete these residual files or use a third-party uninstaller to remove them.
Q: If a user encounters an error while uninstalling Stable Diffusion, what should they do?
A: Users must try restarting their system and uninstall Stable Diffusion again. If the issue persists, they should consider using a third-party uninstaller.
Q: Can a user reinstall Stable Diffusion after uninstalling it?
A: Yes, users can reinstall Stable Diffusion anytime after uninstalling it.
Also Read: How to Use Microsoft 365 Copilot in PowerPoint
Wrapping up
Uninstalling Stable Diffusion from your Windows PC is a straightforward process if you follow the steps outlined in this guide. However, ensure you've backed up any important data before proceeding with the uninstallation. 
If you face any issues during the process, refer to the troubleshooting tips provided. Feel free to reinstall Stable Diffusion anytime should you need its services in the future.