AI Trends
How to Use a Virtual Number for ChatGPT Verification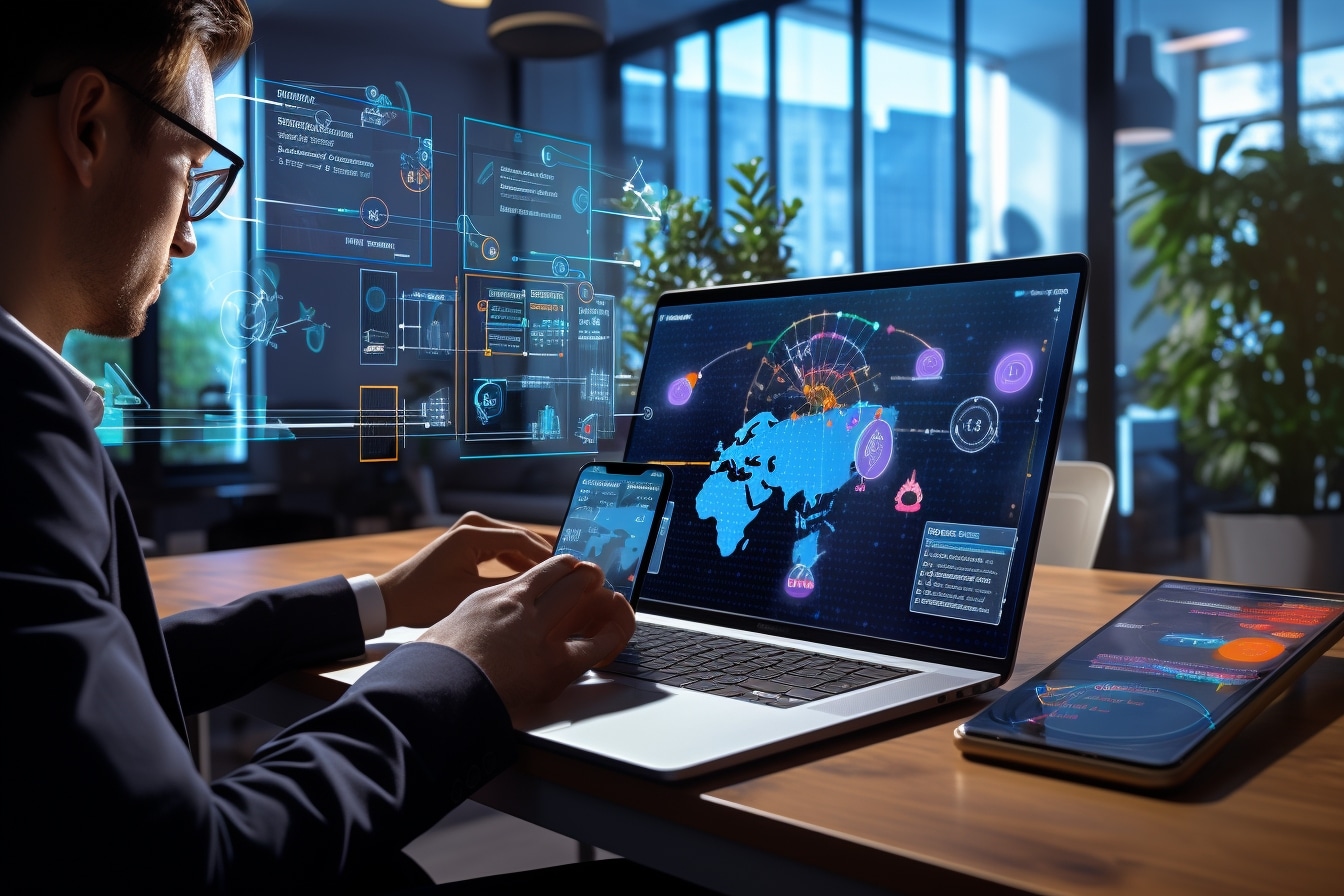 ChatGPT, a product of OpenAI, has become a popular conversational artificial intelligence (AI) tool for many users. However, signing up for ChatGPT often requires phone number verification, which can be a concern for those who prioritize privacy or don't have access to a supported number. Many users often resort to using a virtual number for ChatGPT.
This article will guide you through the process of using a virtual number for ChatGPT, ensuring a seamless and private experience.
Using a virtual number for ChatGPT verification
Here's a step-by-step guide on using a virtual number for ChatGPT verification. Take a look:
Step 1: Choose a virtual number provider
When opting for a virtual number to verify your ChatGPT account, it's crucial to start by selecting a safe and reliable virtual number provider. There are several providers in the market, such as Google Voice, Hushed, and Burner, that offer services for receiving SMS messages. 
Carefully assess the features and pricing options of these providers to ensure they align with your needs and budget. It's essential to verify that the provider you choose is compatible with ChatGPT's verification process.
Step 2: Create an account
After you've decided on a virtual number provider, the next step entails creating an account with them. It typically involves providing some basic personal information and setting up a profile on their platform. 
This account creation process is necessary as it grants you access to the virtual number management tools and features offered by the chosen provider.
Step 3: Purchase a virtual number
Depending on your chosen virtual number provider, you'll have the option to select a virtual number from their available inventory. Some providers offer free trial numbers, while others require a fee to acquire a virtual number. 
Take your time to pick a virtual number that suits your specific requirements and is in line with ChatGPT's verification criteria.
Step 4: Verify the virtual number
Before proceeding further, it's essential to verify that the virtual number you've purchased is capable of receiving SMS messages. 
This verification step is critical because ChatGPT will send a unique verification code to this virtual number. Ensure that your virtual number is ready to receive incoming messages without any issues.
If you're encountering issues with ChatGPT verification getting stuck, our troubleshooting guide offers effective solutions.
Step 5: Sign up for ChatGPT with the virtual number
Visit the ChatGPT website and initiate the sign-up process. During this process, you'll be prompted to provide your email address, create a secure password, and specify your country of residence. These details are required to create your ChatGPT account and personalize your experience on the platform.
As you progress through the ChatGPT sign-up process, there will come a point where you need to input your phone number. At this juncture, enter the virtual number you obtained from your chosen provider. This virtual number will serve as the contact point for ChatGPT's verification process.
Step 6: Receive and enter verification code
ChatGPT will promptly send an SMS containing a distinct verification code to your virtual number. 
To access this code, log in to your virtual number provider's website or mobile application and navigate to the inbox or message center. Retrieve the verification code from the received messages.
Step 8: Complete sign-up
With the verification code in your possession, return to the ChatGPT sign-up page and carefully enter the code into the designated field. 
Once the code is successfully validated, your ChatGPT account will be created, granting you access to the platform's features and capabilities.
Utilizing a virtual number for ChatGPT verification offers the advantage of safeguarding your personal phone number while enjoying all the benefits the platform has to offer.
Encountered an "email not supported" error with ChatGPT? Check out our guide for quick fixes.
Why use a virtual number for ChatGPT?
There are several reasons one might opt for a virtual number when signing up for ChatGPT:
Privacy concerns:

Using your personal number for various online services can expose you to potential privacy risks. A virtual number acts as a buffer, ensuring your actual number remains private.

Geographic restrictions:

ChatGPT might have restrictions based on geographic locations. A virtual number can help bypass these restrictions, especially if you choose a number from a supported region.

Multiple accounts:

Different phone numbers are required for those who want to have more than one ChatGPT account. Virtual numbers can be a solution in this scenario.
Take a deep dive and explore the most advanced alternatives to ChatGPT. Choose from a wide range of the best AI chatbots today!
Alternatives to using a virtual number on ChatGPT
There are a few alternatives to using a virtual number on ChatGPT. Take a look at some of these alternatives:
Use WhatsApp (in limited regions): In certain countries, you can use WhatsApp instead of a phone number to verify your OpenAI and ChatGPT accounts. As of today, these regions include Indonesia, Saudi Arabia, Israel, UAE, India, Vietnam, Ukraine, Pakistan, Malaysia, Turkey, and Egypt.
Use a friend or family member's phone number:

If you don't want to use your own phone number, you can ask a friend or family member to lend you theirs. However, getting their consent first and being aware that using their number could expose their personal information is important.

Use a temporary phone number:

There are a number of websites that offer temporary phone numbers. These numbers can be used to receive verification codes and SMS messages, and they typically expire after a few days or weeks. This can be a good option if you don't want to use your own phone number or that of a friend or family member.

Use ChatGPT alternatives:

There are a number of ChatGPT alternatives that don't require phone number verification. These include Bard, LaMDA, and GPT-4. The alternatives may not be as well-known as ChatGPT, but they offer similar features and capabilities.

Use Bing Chat, Snapchat, or Discord:

You can use ChatGPT without signing up by using Bing Chat, Snapchat, or Discord. These platforms integrate with ChatGPT, allowing you to chat with the chatbot without creating a separate account.
Wondering why ChatGPT requires phone number verification in the first place? Learn more about the reasons behind this requirement.
Frequently asked questions (FAQs)
Q: What is a virtual number?
A: A virtual number, also known as a Direct Inward Dialing (DID) number, is a telephone number that does not have a directly associated telephone line. These numbers are often used to forward calls to another phone number chosen by the client. 
Virtual numbers aid in a variety of purposes, including business lines, customer service, or, in this case, verification processes.
Q: How to buy a virtual number for ChatGPT? 
A: To buy a virtual number for ChatGPT, find a reputable Voice over Internet Protocol (VoIP) service provider like KrispCall, sign up, and log in to the dashboard. Choose the country, select the number, complete the payment process, and then use the number to sign up for ChatGPT.
If you're facing the 'Please Stand By' browser check error in ChatGPT, our article provides useful tips to resolve it.
Summing up
In conclusion, using a virtual number for ChatGPT verification provides an added layer of privacy and security. This is an excellent alternative for those who do not wish to use their personal phone number for the verification process. It's essential to choose a reliable virtual number provider to ensure a seamless and trouble-free experience.