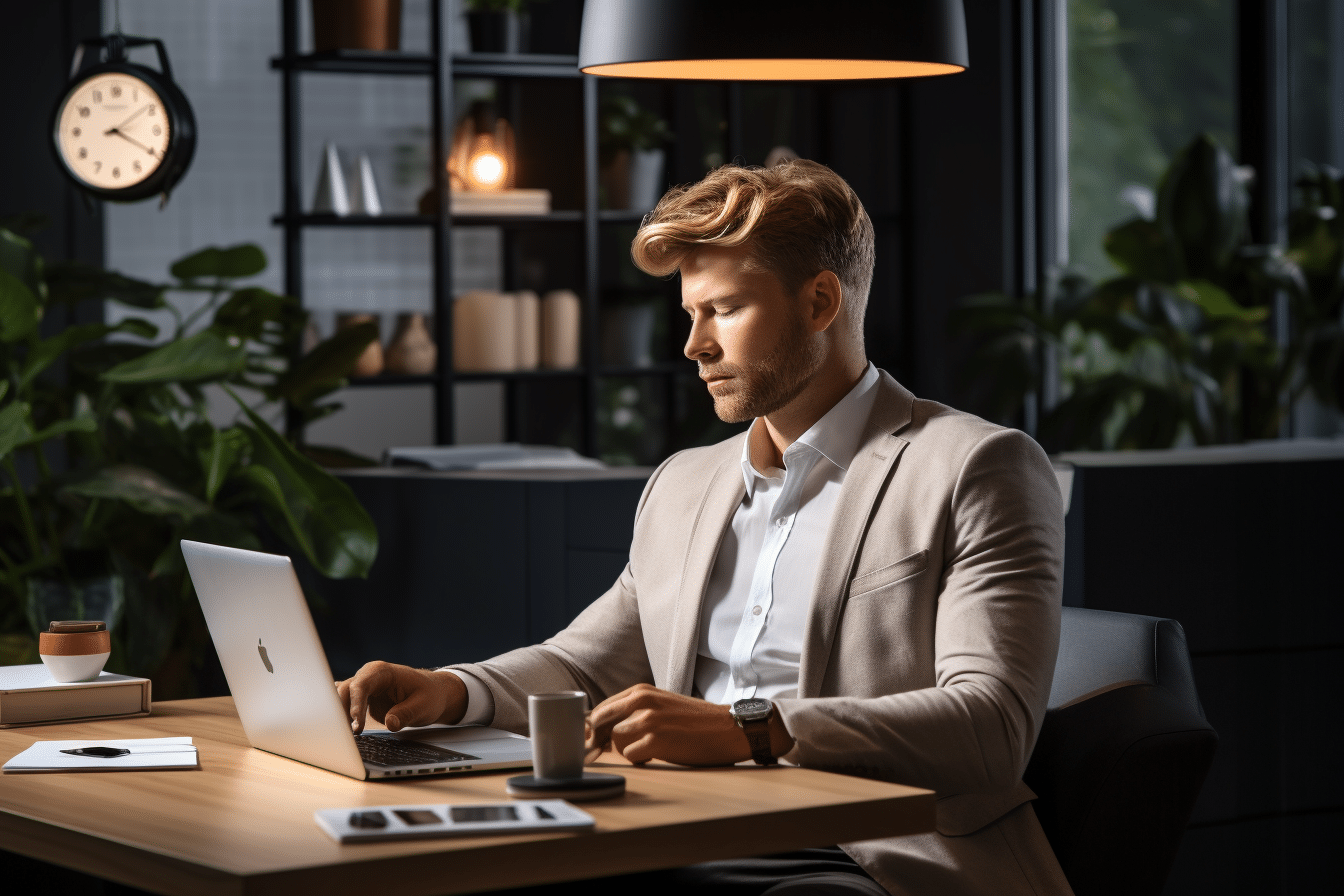 Google's Bard AI has emerged as a groundbreaking tool, blending artificial intelligence (AI) and natural language processing to revolutionize email composition in Gmail. This innovative AI-powered email assistant, also known as "Help Me Write," provides real-time suggestions, completes sentences, and can even produce entire paragraphs. By effectively harnessing the capabilities of Bard AI, you can significantly enhance your email productivity, minimize errors, and maintain a consistent tone throughout your communication.
In this comprehensive guide, we'll delve into the intricacies of Bard AI, explore its integration into Gmail, and provide step-by-step instructions on how to make the most of this advanced AI tool for seamless email communication.
The essence of Google Bard AI
Bard AI is an advanced language model developed by Google. Utilizing cutting-edge deep learning techniques, Bard AI generates human-like text based on user input. It has been trained on an extensive corpus of text, enabling it to comprehend context, generate coherent responses, and even mimic specific writing styles.
The integration of Bard AI into Gmail has transformed the mundane task of composing emails into an effortless process. Additionally, Bard AI provides suggestions, completes sentences, and even crafts entire paragraphs, thereby saving time, reducing errors, and ensuring a consistent tone in your email communication.
Explore how to use Google's AI chatbot in easy steps through our guide.
How to use Bard AI in Gmail: A step-by-step guide
Adopting the future of email communication with Bard AI in Gmail can lead to a new level of efficiency and convenience. To start using Bard in Gmail, follow the steps outlined below:
Step 1: Accessing Gmail settings
To begin your journey with Bard AI in Gmail and unlock a new level of email communication efficiency, you'll need to follow a few straightforward steps. First, open Gmail and look for the gear icon situated in the top-right corner. Give it a click, and a dropdown menu will appear. Among the options presented, select "Settings."
Step 2: Navigating to the general tab
Now that you're in the Settings menu, it's time to navigate to the "General" tab. You can usually find this tab at the top of the menu, right alongside other sections like "Labels" and "Accounts and Import." Click on "General" to proceed.
Step 3: Locating the smart compose option
In the "General" settings, scroll down until you come across the "Smart Compose" section. This feature, which is the gateway to Bard AI's email enhancement capabilities, is typically placed near the top of the settings page. Here, you'll be able to make the necessary adjustments to enable it.
Step 4: Enabling smart compose
Once you've located the "Smart Compose" section, it's time to take the next crucial step. Check the box provided next to "Smart Compose." This simple action activates the feature and prepares your Gmail for the assistance of Bard AI.
Step 5: Saving changes
You're almost there! After enabling "Smart Compose," scroll down to the bottom of the settings page. Here, you'll find a button labeled "Save Changes." Clicking on this button ensures that the settings you've adjusted are applied to your Gmail account.
With "Smart Compose" activated, you're now ready to harness the power of Bard AI to enhance your email composition process. This integration promises to make your email communication more efficient, convenient, and effective than ever before.
Furthermore, learn how to access Google Bard in five easy steps. Find out the truth today!
Maximizing efficiency with Bard AI in Gmail
Bard AI provides an array of features designed to streamline your email composition. Here are some ways you can effectively leverage these features:
Sentence completion
Bard AI provides suggestions for completing your sentence as you type an email. These suggestions appear in light gray text. To accept a suggestion, press the "Tab" key on your keyboard.
Phrase suggestions
Bard AI provides phrase suggestions while you're composing your email. Keep an eye out for suggested phrases that appear in light gray within your email. Use the "Tab" key to accept a suggestion.
Composing email content
Bard AI can compose entire sentences or paragraphs, offering a more efficient email composition experience. As you type the beginning of a sentence or paragraph, Bard AI will suggest completions that you can accept by pressing the "Tab" key.
Personalizing Bard AI
Bard AI learns from your writing style and adapts its suggestions accordingly. As you continue to use Gmail and Bard AI, it becomes more attuned to your preferences, helping you compose emails consistent with your writing style.
Providing feedback
Google values user feedback to improve its AI systems continually. If you encounter any issues or have suggestions, use the "Send Feedback" option in Gmail to share your thoughts and experiences.
Find the difference between ChatGPT and Google Bard in our comprehensive guide.
Leveraging Google Bard beyond Gmail
Besides Gmail, Bard AI can also be used in other Google Workspace apps. However, it's not enabled by default for Workspace accounts, and admins need to activate Bard for their domains. Once enabled, Workspace users can access Bard in the same way as regular Gmail users.
To enable Bard for Workspace accounts, follow these steps:
Visit the Google Admin Console and sign in with your Admin account.

Expand the "Apps" section and click on "Additional Google services."

Choose "Early Access Apps."

Enable Bard AI.
The pros and cons of Bard AI in Gmail
While Bard AI is an impressive tool, it's essential to understand its advantages and limitations. Here are some key points to consider:
Pros
Ease of use:

Bard AI offers a user-friendly interface that integrates seamlessly with Google services.

Specific answers:

Bard AI can provide specific answers to questions, making it ideal for those seeking quick and concise information.

Real-time internet access: Bard AI can provide the latest results by extracting information from the web using Google Search, an advantage for research jobs or information gathering.
Generative capabilities:

Bard AI can understand prompts using natural language and generate human-like conversations. Additionally, as a result of its reliance on natural language processing and a substantial language model, its conversational capabilities are comparable to those of ChatGPT and Bing Chat.
Cons
Biases, inaccuracies, and ambiguities:

Despite its capabilities, Bard AI can still provide biased or inaccurate information, so users should be aware of this limitation and cross-check the information provided.

Operational limitations:

Bard AI may have certain operational limitations and may not handle all tasks to perfection as it is still in its developmental stage.

Limited capabilities:

Bard AI has limited capabilities and may not be suitable for complex tasks.
Embark on a digital journey with our curated list of AI chat maestros, and discover a symphony of conversational wonders!
Wrapping up
Bard AI offers several advantages, including ease of use, specific answers, real-time internet access, and generative capabilities. However, it also has some limitations, such as biases, inaccuracies, ambiguities, operational limitations, and limited capabilities.
However, Google's Bard AI has emerged as a game-changing tool, offering a powerful blend of artificial intelligence and natural language processing to revolutionize the way we compose emails in Gmail. Furthermore, by effectively harnessing Bard AI, users can significantly enhance their email productivity, minimize errors, and maintain a consistent tone throughout their communication.