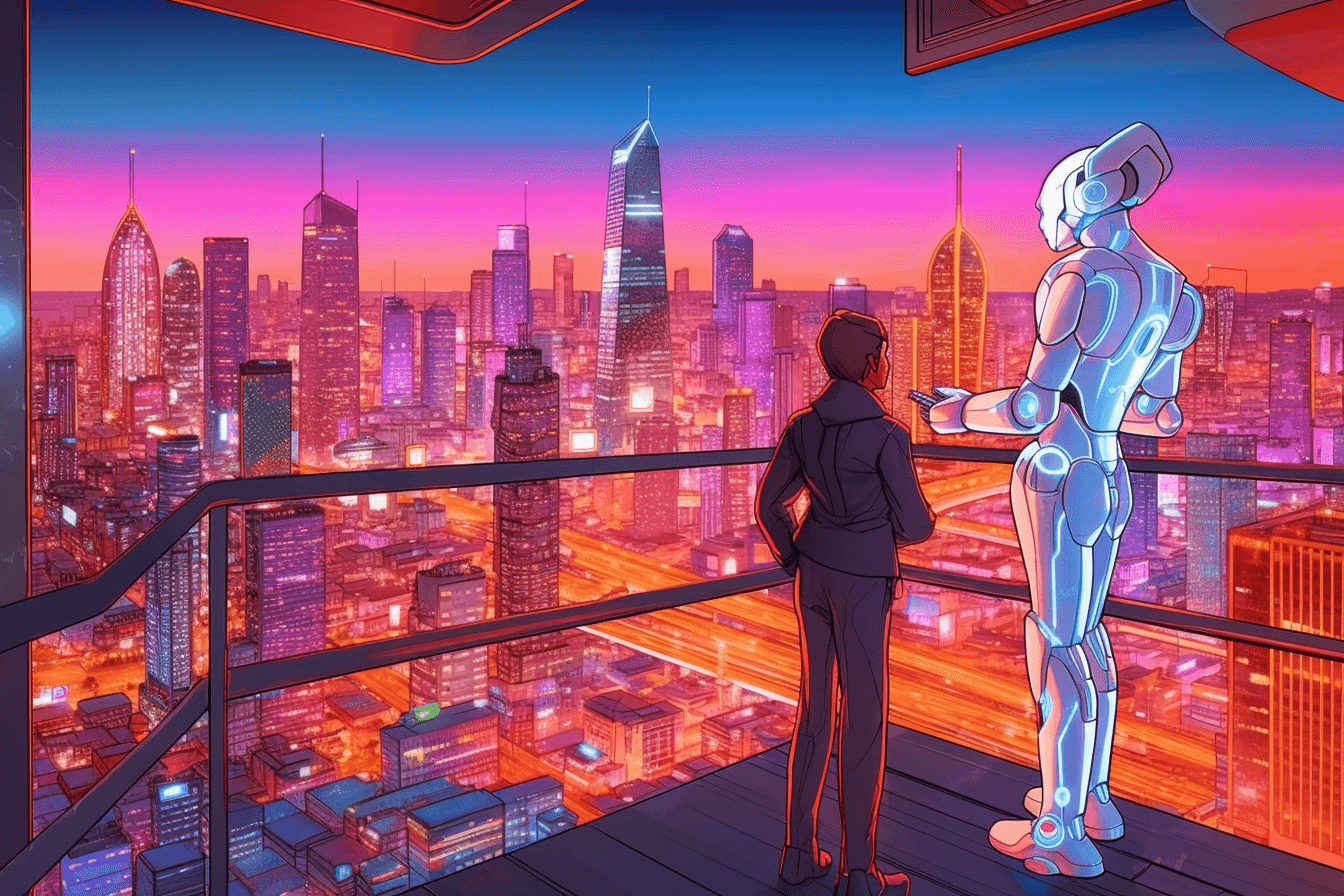 ChatGPT, the artificial intelligence (AI)-powered chatbot developed by OpenAI, has become increasingly popular since its launch as a prototype. With millions of users worldwide, this conversational AI offers human-like responses to queries using a massive collection of internet-based resources.
Whether you're new to ChatGPT or a seasoned user, getting the best experience involves asking the right questions and using the appropriate prompts. Within this guide, we will delve into numerous methods to optimize your interactions with ChatGPT, encompassing diverse subjects and practical implementations.
Write a resume and cover letter
Job hunting can be time-consuming and exhausting. Use ChatGPT to create resumes and cover letters tailored specifically for each application. While the AI chatbot cannot upload your personal documents, it can generate a sample resume template and cover letter based on your provided information.
Prompt examples:
Write my cover letter for X role at Y in a conversational tone, using the job responsibilities below as a reference.
I'm going to provide you with a job description for a job I'm interested to apply for. You're going to read the job description and understand the key requirements for the position – including years of experience, skills, position name. After that I'm going to give you my resume. You'll go over it and provide feedback based on how tailored my resume is for the job: (paste job description).
Explain complex topics
ChatGPT can help you understand complex subjects better. Instead of navigating through numerous search results and Wikipedia pages, you can ask the AI to explain a particular concept.
If you find the initial explanation too complicated, you can request a simplified version or ask follow-up questions to tailor the response to your comfort level.
Prompt examples:
Explain (insert specific topic) in simple terms.
Explain (insert specific topic) to me like I'm 11 years old.
Summarize articles
By summarizing lengthy articles, ChatGPT can also assist in saving your valuable time. Simply paste the text of a story and ask the chatbot for a brief overview or bullet-point summary.
However, keep in mind that ChatGPT may provide different answers to different users, so always double-check the information before using it for important tasks.
Prompt examples: 
Summarize the following text with the most unique and helpful points, into a numbered list of key points and takeaways: (insert text).
Please summarize the following article in 200 words.
Generate a recipe
Not sure what to cook? ChatGPT can produce easy-to-follow recipes based on your preferences and dietary restrictions. You can either ask for specific recipes or provide a list of ingredients you have on hand, and the AI chatbot will come up with a suitable meal idea.
Prompt examples: 
Give me a simple recipe that only requires five ingredients.
Give me a recipe has at least 20 grams of protein per serving, is served hot, uses frozen vegetables, and I can cook in 30 minutes or less with minimal supervision because I'm also on a Zoom call at the same time.
Learning and education
ChatGPT can act as an AI tutor across a wide array of subjects, including math, science, and language learning. By providing contextual information and specifying your needs, you can receive customized explanations and guidance on challenging concepts.
This feature proves especially beneficial for students seeking supplementary assistance in their studies.
Prompt examples: 
I want you to act as a math teacher. I will provide some mathematical equations or concepts, and it will be your job to explain them in easy-to-understand terms. This could include providing step-by-step instructions for solving a problem, demonstrating various techniques with visuals or suggesting online resources for further study. My first request is I need help understanding how probability works.
I want you to act as an AI writing tutor. I will provide you with a student who needs help improving their writing and your task is to use artificial intelligence tools, such as natural language processing, to give the student feedback on how they can improve their composition. You should also use your rhetorical knowledge and experience about effective writing techniques in order to suggest ways that the student can better express their thoughts and ideas in written form. My first request is I need somebody to help me edit my master's thesis.
Write an email 
ChatGPT can assist you in drafting emails by providing a template based on your specifications. Whether it's a request for a promotion or an update to your team, simply provide the necessary details and let the AI chatbot generate a draft for you.
Prompt examples: 
Draft an email for me to Mr. Carl Fischer introducing our new product line which is a new model of room heater. Highlight the key benefits e.g., energy efficiency, Speed, and enhanced user interface. Use a friendly tone in the email and conclude with a call to action.
Write an email to my manager to get permission to provide some FOC samples for onboarding a new customer. Use formal language and a respectful tone.
Creative writing 
Whether it's a novel, a short story, or a song, ChatGPT can help you with creative writing tasks. Provide the AI with specific parameters, such as genre, setting, and character details, and watch as it generates a unique piece of work.
Remember, while ChatGPT's accuracy is impressive, it is still a work in progress, so always review and edit the generated content to ensure quality.
Prompt examples: 
Write a story about a young detective who is tasked with solving a string of murders in a small town As he delves deeper into the case, he uncovers a dark secret that threatens to tear the town apart.
Write a lyrical verse in the style of (artist) about (topic).
Text adventure games
ChatGPT can create interactive text adventure games for you to play. Specify your preferred genre and any additional details, and the AI chatbot will generate a game with different scenarios and options to choose from. While the games may not be as immersive as traditional video games, they can provide a fun, engaging experience similar to "Choose Your Own Adventure" books.
Prompt examples: 
You are a text-based video game where you provide me options (A, B, C, and D). Harry Potter is the scene. I have 100 health at the beginning. You may add more options, alter the scenarios and locales, etc.
I'm considering character. You must query me, and I shall respond with a yes or no. Based on my response, you must determine the character I am thinking of. Begin with the first query.
Organizing your personal life 
Use ChatGPT to get assistance with organizing your personal life, such as creating to-do lists, setting goals, or managing your schedule. By providing context and specific requirements, the AI chatbot can generate personalized suggestions to help you stay organized and focused.
Prompt examples: 
Make a to-do list for today with meetings, emails to send, and errands to run.
I want you to act as a virtual personal assistant and schedule my appointments for the week.
Business and professional applications 
In addition to personal use, ChatGPT can also be employed for various business and professional applications. From generating marketing ideas and strategies to offering advice on project management and team collaboration, the AI chatbot can provide valuable insights and guidance for your professional endeavors.
Prompt examples: 
Provide a list of (number) market opportunities for (product/service/industry).
Write a persuasive (number of words) sales pitch for (product/service).
Level up your AI chat game! Check out our curated list of top-notch AI chat tools that will revolutionize your conversation experience.
Summing up
While ChatGPT offers numerous benefits, it's essential to use the AI chatbot responsibly and safely. Be mindful of your privacy and avoid sharing personal or confidential information. Additionally, be aware that the AI may occasionally provide incorrect or fabricated information due to its training on internet-based resources.
Always double-check the information provided by ChatGPT and use it as a starting point rather than a definitive source. By exploring these various applications and learning how to ask the right questions, you can enhance your ChatGPT experience and make the most of this powerful AI chatbot.