AI Trends
Make Money With Midjourney: Guide for Artists and Entrepreneurs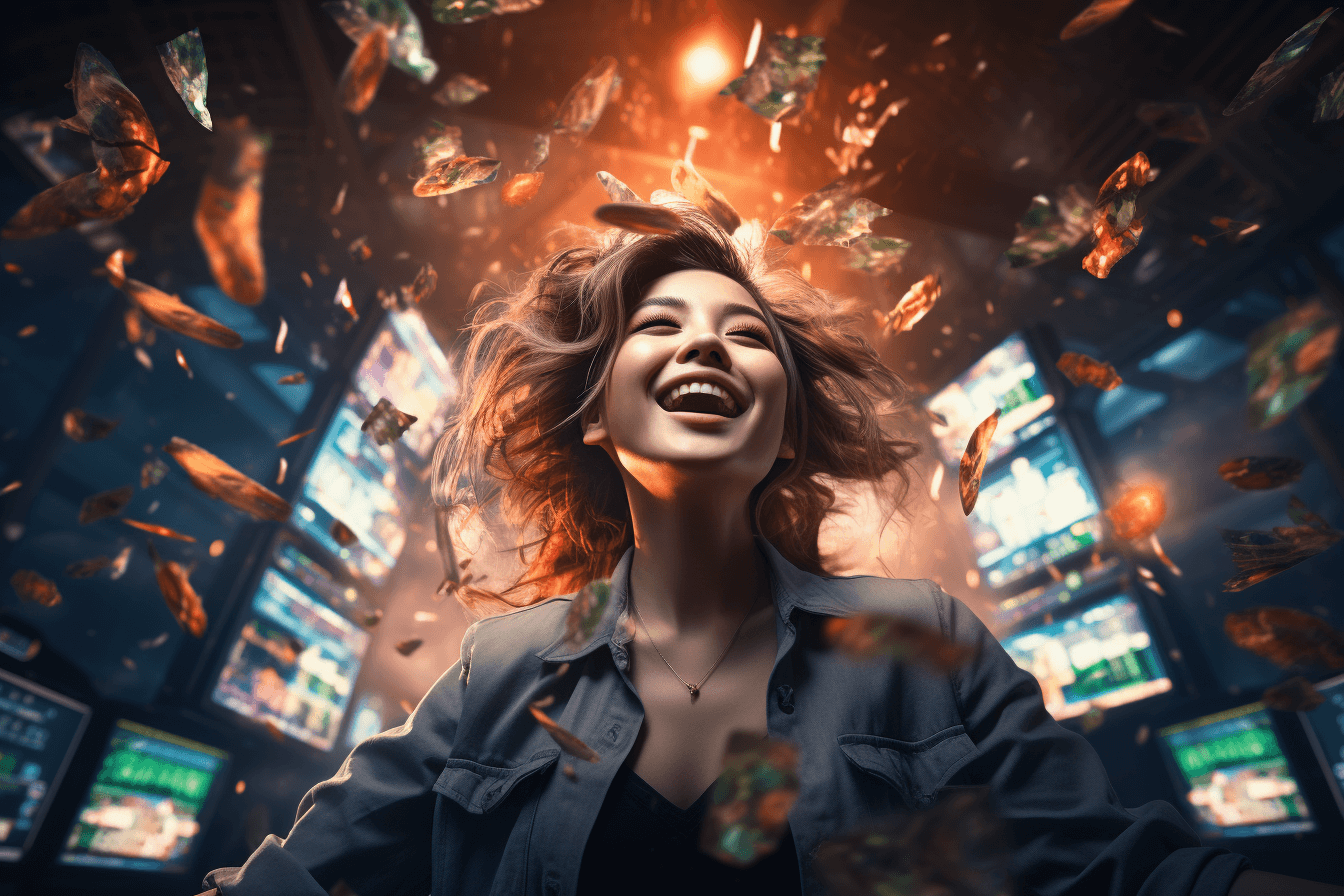 Artificial intelligence (AI) technology has transformed the way we create, market, and sell art. Midjourney, a prominent AI-powered image generator, has notably reduced the barriers to creating realistic digital art. With Midjourney, artists and entrepreneurs can turn their creative skills into a profitable venture. This raises the question: How to make money with Midjourney?
This article will explore various methods to monetize your Midjourney AI art creations. So, without further ado, let's dive right in.
Top ways to make money with Midjourney: Artist edition
If you're an artist, here are some ways you can try out to monetize your creations and make money with Midjourney:
1. Selling customized art prints
The print-on-demand industry is a booming market, and it provides a fantastic opportunity to make money with your Midjourney creations. Thanks to platforms like Printful, Printify, Teelaunch, and Redbubble, you can transform your AI-generated designs into a diverse range of products like t-shirts, mugs, phone cases, and home décor items. These products can then be sold on your website or online marketplaces such as Amazon and Etsy.
To boost visibility and sales, maintain an online presence through social networks, blogs, and websites. This helps in showcasing your work and directing potential buyers to the platforms where your AI-generated images are available for sale.
2. Commissioned work
3. Self-publishing
Venturing into the self-publishing industry with AI-generated art opens up exciting opportunities, especially in the realms of graphic novels and children's books. By harnessing AI to create unique and captivating illustrations, you can develop a distinctive style that sets your work apart.
Platforms like Amazon and eBay are ideal for reaching a wide audience, providing access to millions of potential customers globally. This approach not only democratizes the publishing process but also allows for creative freedom in storytelling and visual expression.
4. Art contests
Participating in AI art contests on platforms like Midjourney offers significant opportunities for financial gain, portfolio development, and increased visibility in the professional community. These contests, with their varied themes, challenge and showcase your creativity. They provide a valuable platform for recognition and growth in the field.
5. Educational and artistic services
Finally, leverage your expertise in AI-generated art by creating engaging online tutorials and courses. Platforms like YouTube offer a vast audience eager to learn about tools like Midjourney. Your content can range from basic tips to advanced techniques in AI art creation, establishing you as a knowledgeable figure in this domain. This approach not only showcases your skills but also opens revenue streams through ads and YouTube's Partner Program.
Additionally, offering personalized artistic services, such as workshops, webinars, and one-on-one sessions, can further monetize your expertise. You can guide enthusiasts in crafting effective prompts and optimizing Midjourney outputs, creating a lucrative niche for your specialized knowledge in AI art.
Also Read: Top 15 Free and Paid Midjourney Alternatives in 2023
Top ways to make money with Midjourney:
Entrepreneur
edition
Now, let's delve into ways that can help you make money with Midjourney as an entrepreneur.
1. Partnerships and collaboration
As an entrepreneur, leveraging your AI art skills to partner with influencers, businesses, and brands can be highly lucrative. By creating unique, eye-catching AI-generated artwork for their marketing campaigns and social media, you not only tap into a profitable market but also position yourself at the forefront of digital marketing trends.
This approach capitalizes on the distinctive nature of AI art, offering clients original content that stands out in crowded digital spaces and drives commercial success.
2. Game development
In the game development sector, leveraging Midjourney to create visual assets offers a transformative approach, particularly for those with limited resources. This AI tool accelerates asset creation, providing an economical and efficient method. Entrepreneurs can seize this advantage by delivering unique, high-quality AI-generated artwork to game developers, meeting market demands and establishing themselves as innovators in AI integration within the industry.
Alternatively, creating an independent studio specializing in AI-generated artwork could set the studio apart in a competitive market, attracting players drawn to novel and creative gaming experiences.
3. Affiliate marketing
4. Non-fungible token (NFT) sales
Entering the NFT market offers a lucrative opportunity for entrepreneurs using Midjourney. By creating unique digital art with this AI tool, you can mint these creations as NFTs, tapping into a burgeoning global market.
Platforms such as OpenSea, Rarible, and SuperRare provide accessible marketplaces to list and sell these NFTs. This approach not only allows you to monetize your AI-generated art but also reaches a wide audience of digital art collectors and enthusiasts. Selling NFTs represents a modern fusion of technology and artistry, giving you a new avenue to showcase and profit from their digital creations.
5. Monetizing stock photos
Frequently asked questions (FAQs)
Q: What is Midjourney?
A: Midjourney is a generative AI program and service created and hosted by San Francisco-based independent research lab Midjourney, Inc. It generates images from natural language descriptions called "prompts," similar to OpenAI's DALL-E and Stable Diffusion.
Q: How to use Midjourney?
A: Users create artwork with Midjourney using Discord bot commands. The prompts can be as simple as "a cat in a hat" or as complex as "a painting of a dystopian cityscape by Hieronymus Bosch." Midjourney then generates a variety of images based on the prompt, and the user can choose the one they like best.
Q: What can I create with Midjourney?
Midjourney can be used to create a wide variety of images, including:
Photorealistic images
Paintings
Illustrations
Sculptures
3D models
Why limit yourself to Midjourney when you can have more than 100 tools at your disposal? Check out our curated list and start exploring.
Parting words
In conclusion, the rise of AI technology, epitomized by Midjourney, has revolutionized the art world. It has created unprecedented opportunities for artists and entrepreneurs to monetize their creativity. From selling custom art prints to creating tutorials, artists have a plethora of avenues to explore.
Additionally, entrepreneurs can leverage Midjourney in unique ways, such as through partnerships, NFT sales, and monetizing stock photos. These methods not only promise financial rewards but also position creators at the cutting edge of digital art innovation, blending artistry with technology to forge new paths in the art world. The future of art monetization through Midjourney is bright, offering endless possibilities for those willing to embrace this transformative tool.