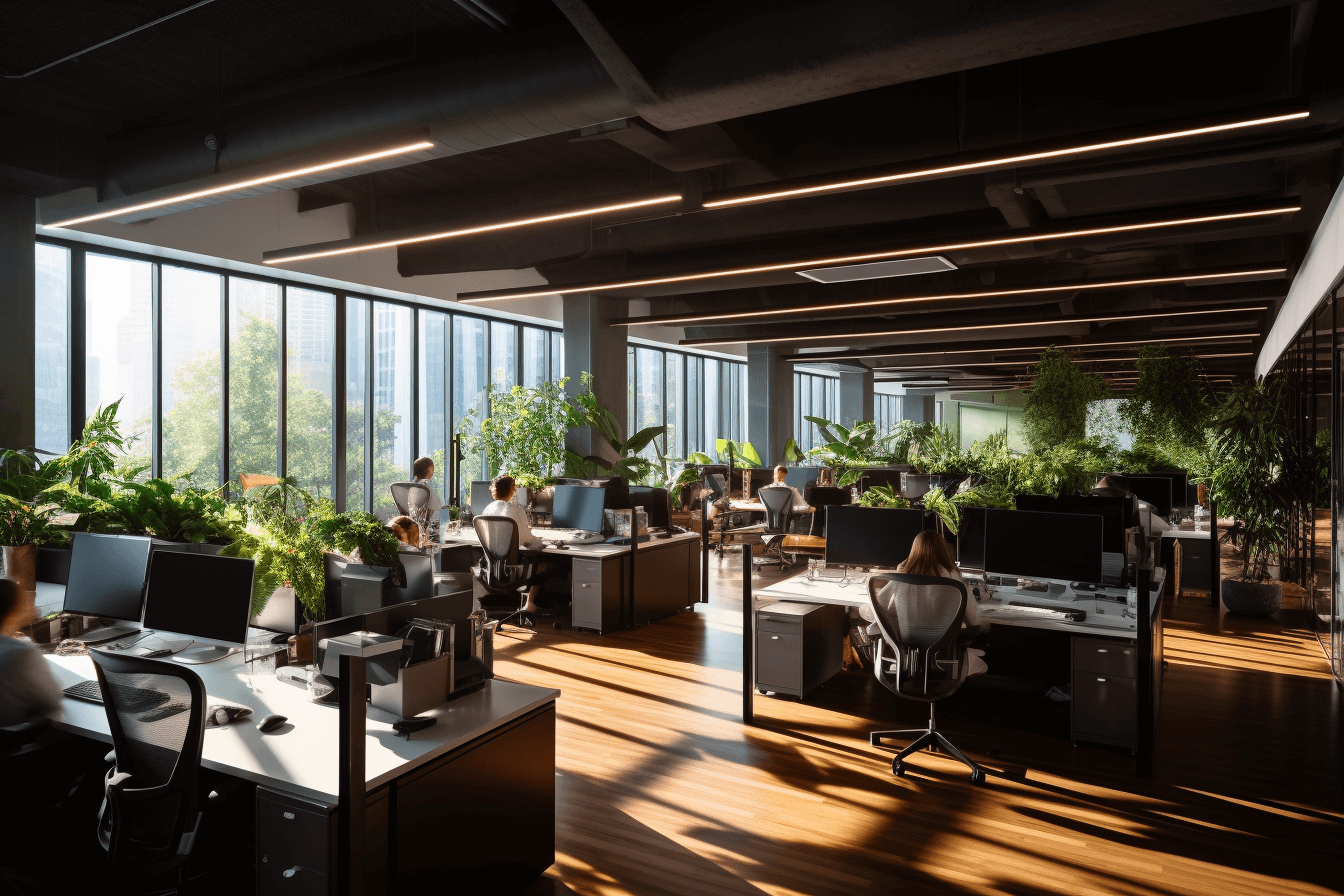 Slack GPT  is an innovative AI-powered tool that is transforming the way businesses communicate and collaborate. By integrating advanced AI capabilities into the popular messaging platform, Slack GPT streamlines workflow processes and enhances productivity.
This comprehensive blog explores the features and benefits of Slack GPT. We will also discuss how businesses can harness its potential to revolutionize their unified communications (UC) strategy.
What is Slack GPT?
Slack GPT is an AI-driven tool that integrates generative artificial intelligence (AI) into Slack, a popular messaging and collaboration platform. It was developed through a partnership between Slack and OpenAI. Slack GPT aims to improve productivity and provide new insights for users by delivering advanced AI capabilities directly within the platform.
By understanding language and context, Slack GPT can gather, organize, and present information, assisting users with reading and drafting messages and generating valuable customer insights and case summaries.
How Slack GPT works
Slack GPT is built upon the foundation of OpenAI's ChatGPT, a conversational AI model designed to understand and respond to natural language inquiries. By integrating this AI technology into Slack, you can benefit from instant conversation summaries, research tools, and writing assistance directly within the platform.
Furthermore, Slack GPT enables you to integrate AI language models using partner-built apps such as ChatGPT by OpenAI, Anthropic's Claude, or Salesforce's Einstein GPT. The messaging platform has announced a Workflow Builder that will allow you to add generative AI prompts to your workflows without any coding.
Slack GPT features
The platform offers a range of features designed to enhance productivity and streamline communication within the platform. These features include:
Writing assistance
Slack GPT can assist you with drafting and editing messages. You can generate message drafts that are contextually relevant and well-structured by providing prompts and information to the AI.
Additionally, this tool can also help edit existing drafts by shortening content, elaborating on specific points, or adjusting the tone. Although it is important for you to double-check the AI-generated content before sending, this feature can save time and effort in drafting messages and posts.
Conversation summaries
AI-powered conversation summaries can provide a concise overview of key points and discussions from Slack channels and threads. This feature is handy for users who join a conversation late or need a quick meeting recap.
By clicking on a "Summarize it" button, you can access a summary without having to read through every message in the thread.
AI-powered customer insights
By leveraging Einstein GPT, Slack GPT can extract valuable data from Salesforce Customer 360 and Data Cloud to generate actionable customer insights.
This feature allows businesses to automatically create case summaries based on data from the Service Cloud app and Slack channels, streamlining customer support and facilitating data-driven decision-making.
Workflow automation
Slack GPT's Workflow Builder, set to be released later this year, will enable you to add generative AI prompts to your workflows without any coding. This feature can automate tasks such as drafting emails for prospective customers based on CRM data and providing sales representatives with a head start in engaging leads.
AI in unified communications
The integration of AI in UC platforms, like Slack, is not a new concept. Businesses have steadily incorporated AI capabilities to enhance user experience and streamline workflows. For example, Microsoft has announced the integration of ChatGPT in Microsoft Teams, while Google has introduced its own AI, Bard.
Other companies, such as GoTo, are also integrating ChatGPT or developing their own AI solutions to improve communication and support experiences.
The inclusion of AI in UC platforms offers numerous benefits, such as automating tasks, assisting callers, and providing transcripts and summaries of calls. AI can also play a crucial role in contact center solutions by offering self-service options through chatbots or assisting agents with customer queries.
Slack GPT vs. ChatGPT
While Slack GPT and ChatGPT share similarities in their AI-driven capabilities, key differences exist in their applications and integrations. ChatGPT is a standalone conversational AI model that can be integrated into various platforms and applications.
On the other hand, Slack GPT is specifically designed to enhance Slack's messaging platform. It provides users with a seamless AI-powered experience within their existing workflow.
Supercharge your conversations with these AI-powered chat tools!
Data security and privacy
Slack has emphasized that user data shared over the platform will not be used for training its AI models, ensuring that conversations remain secure and private. The platform adheres to strict guidelines for AI development and data privacy.  Furthermore, Slack GPT aims to provide users with a reliable and secure AI-driven communication experience.
Slack GPT beta access
Slack GPT is currently in the beta testing phase, with users invited to sign up for early access. This allows businesses to explore the potential benefits of Slack GPT and provide valuable feedback for further development and improvement of the tool.
Partnerships and integrations
Slack GPT's capabilities are further enhanced through partnerships and integrations with other AI-driven tools and platforms. For instance, Salesforce's Einstein GPT can be combined with Slack GPT to generate valuable customer insights and streamline customer support processes.
Businesses can optimize their workflows and communication strategies by leveraging such integrations to drive growth and efficiency.
Conclusion
Slack GPT represents a significant leap forward in the integration of AI within UC. By offering advanced AI-driven features, Slack GPT enables businesses to optimize their communication strategies and improve overall productivity.
With the continued development and advancement of AI technology, the future of UC promises exciting new possibilities for businesses worldwide.