AAX supports 11 global currencies for deposit and withdrawal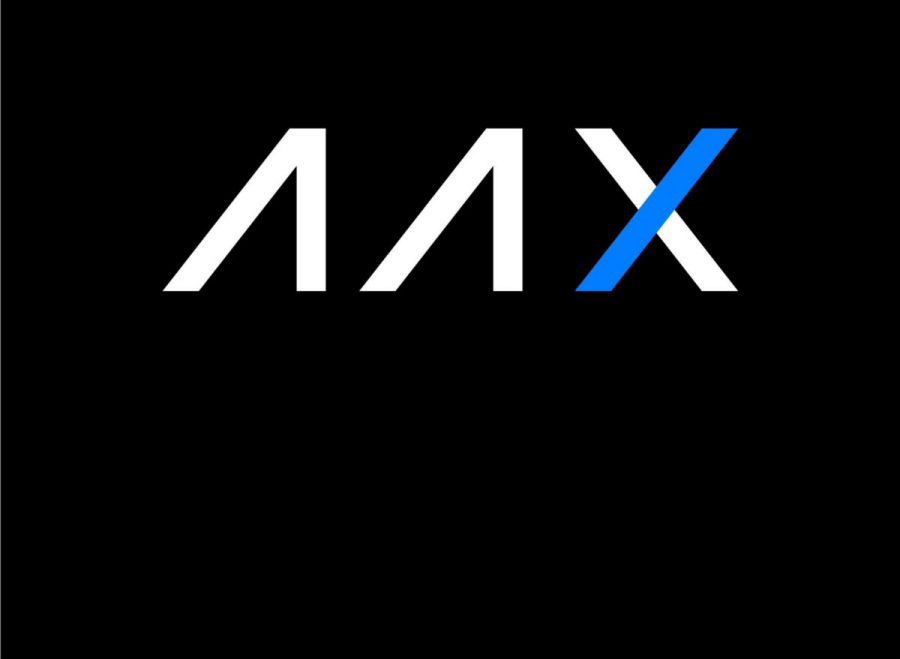 AAX (Atom Asset Exchange), the cryptocurrency exchange with half a million users, now supports the use of 11 different fiat currencies to deposit and withdraw directly via bank transfer. This is to aid user's access to cryptocurrencies. As long as a user has a bank account, AAX will provide users with means of directly depositing cash and exchanging it for crypto. The user can also sell their crypto for cash and deposit it directly into their bank accounts.
Currencies supported for deposit and withdrawal include Australian Dollar (AUD), Canadian Dollar (CAD), Chinese Yuan (CNH), Swiss Franc (CHF), Euro (EUR), British Pounds (GBP), Hong Kong Dollar (HKD), New Zealand Dollar (NZD), Singapore Dollar (SGD), US Dollar (USD).
AAX simplifies buying, holding, and selling cryptocurrencies
Interest in cryptocurrencies is soaring from both retail as well as institutional investors alike. Many newcomers to the ecosystem might be left confused about owning a private wallet, on using P2P to exchange fiat for a stablecoin and then to another crypto. AAX does away with all these complications by introducing a user-friendly means of depositing cash straight from one's bank account.
Depositing and withdrawing fiat has a simple, step-by-step guide made for users by AAX. The user interface is quite intuitive, and AAX has strong support articles and user guides to help a customer through each step of the process.
Once an AAX account has been created, the user needs to complete the KYC Level 1 data verification to ensure the security of account transactions and withdrawal. This information, upon submission, will be reviewed and verified within 24 hours of submission.
Depositing Funds
After logging in, clicking on the "wallet" button on the top-right will take the user to a page that displays their balance denominated in crypto or fiat. Fiat currency can be deposited or withdrawn on this page. The user will be required to pay a deposit fee based on the size of the deposit.
Depositing funds requires the user to make a bank transfer, in the desired currency, to the AAX bank account. The details for this transfer will be provided, and once a transfer is done, the user is required to take a picture (screenshot) of the transfer voucher and upload it using the "Notice to AAX" button. This transfer will be reviewed, and the money would be credited to the user's AAX account in a short period of time.
Depositing funds requires the user to make a bank transfer, in the desired currency, to the AAX bank account. The details for this transfer will be provided, such as bank account, account number, SWIFT code, and other necessary details. This works like any normal bank transfer, making crypto adoption familiar for newer users.
Withdrawal of Funds
For the withdrawal of funds, the user is required to enter their bank account details to enable a withdrawal from their AAX account to their bank, in the desired fiat currency. Once the withdrawal amount, as well as relevant details, as shown above, are entered, the user will see a pop-up informing them of an estimated time of arrival of the funds. This lends clarity to the entire procedure.
Another aspect that AAX does very well is to inform the user of the status of the deposit/withdrawal at all times. As shown above, the "Funds History" tab in the fiat balance section will show the history of deposits and withdrawals a user has carried out. The ones in progress will show "Processing", and, if the user so desires, there is a "Cancel" button right beside to cancel the request at any time.
Once the deposit/withdrawal is complete, the cancel button is instead replaced by a "Funds received" text box.
In case the user enters invalid details during the fiat transfer process, AAX will reject the request. A "Denied" button can be seen in the Status column, and clicking on this button will tell the user the reason for the rejection. This makes rectifying an error and applying for another transfer easier. To lend more aid, there is a "User Guide" option on the top right corner of the screen for both deposit and withdrawal of funds.
AAX makes the whole user experience quick and hassle-free
AAX goes to great lengths to make the process smooth, quick, and transparent for the user. Some users are more comfortable with the legacy financial system, and bank transfers are viewed as both safe and transparent. Newer methods of exchange of fiat to crypto, such as peer-to-peer, could make the process seem more foreign to new users of crypto. AAX ensures that every user, regardless of their extent of familiarity with crypto, has their requirements met.
The deposit and withdrawal of fiat are made simple. AAX's multi-account wallet structure supports not only holdings of fiat currency, but also instant swaps between fiat currency and USDT. What this means is that the user does not need to convert a selected currency- for example, the AUD to USDT and then use the USDT to purchase the desired crypto. Instead, the direct swap of a foreign currency to the desired crypto is made possible. This ensures that the user has only one step to perform, and is not forced on to a roundabout route to exchange foreign currency to crypto holdings.
About AAX
AAX was founded in 2018 by a team under the leadership of CEO Thor Chan. The platform has its own token, AAB, which can be used to get a 50% discount on any spot and future transaction. The platform also provides a feature called AAX Savings which enables a user to deposit and withdraw funds, anytime, without incurring fees, and earn interest by the minute.
The exchange offers both spot and crypto futures contracts for the user to trade. It is powered by the London Stock Exchange's LSEG Technology. There are more than 50 spot trading pairs and futures contracts for Bitcoin, Ethereum, Bitcoin Cash, Compound, and Chainlink, settled in USDT, or USD for Bitcoin and Ethereum. The exchange also offers top-grade API connectivity and allows users to connect their custom trading applications and strategies to AAX.
Disclaimer: This is a paid post and should not be taken as news/advice