B2Broker: Offering comprehensive brokeage and solutions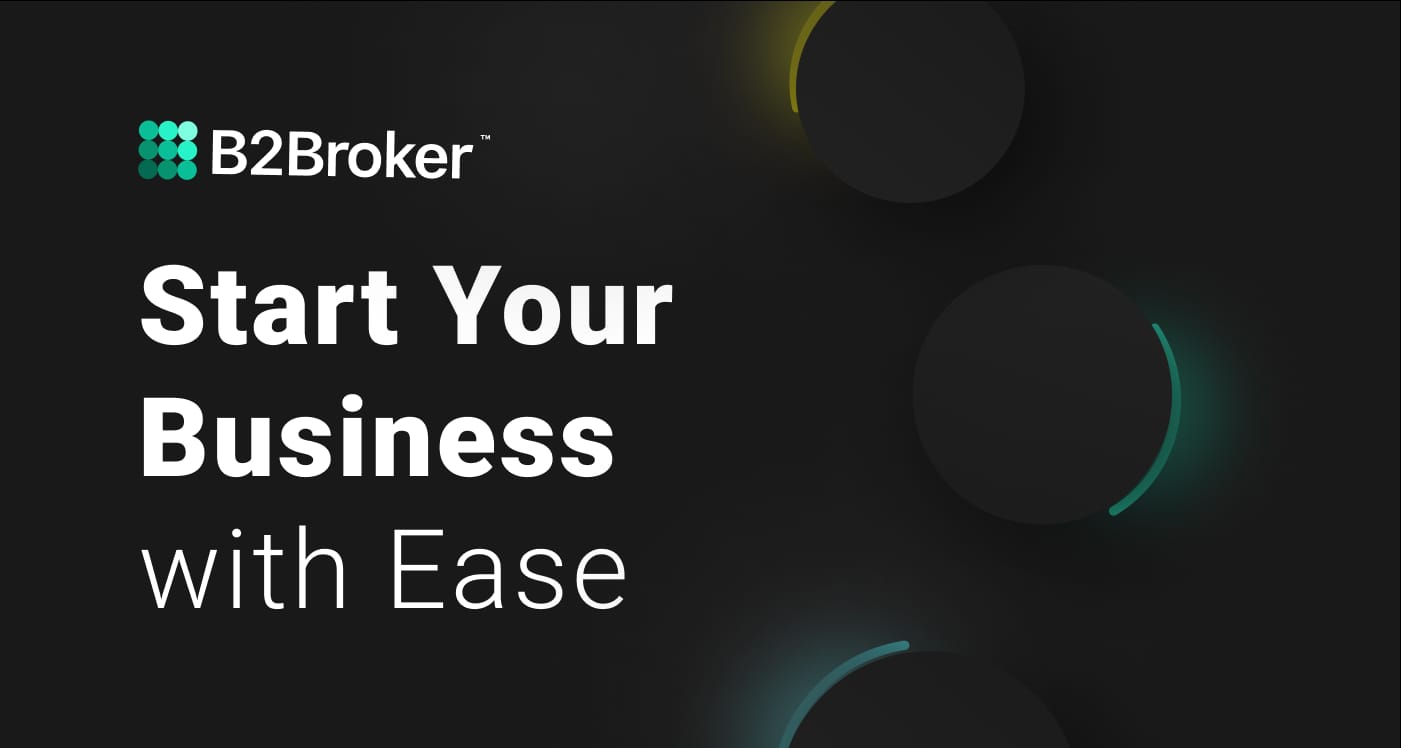 Because the bitcoin industry is flourishing, now is the best time in history to start your own cryptocurrency brokerage or exchange firm for the reason that these types of enterprises are becoming more widespread, and as a consequence, the bitcoin industry is expanding. A significant portion of this may be due to the very high-profit margins associated with bitcoin trading. As a result, cryptocurrency exchanges are more well-represented and established in the cryptocurrency market despite a lack of understanding and exposure to what is available in the brokerage sector.
Setting the Ball in the Right Direction
Because of the enormous economic potential of cryptocurrencies, businesses and individuals are flocking to the crypto sector in unprecedented numbers. A major underrepresentation of the brokerage services sector exists in the rapidly expanding crypto market, which may be attributed in part to the proliferation of substandard bitcoin exchanges and brokerage operations. As a result of recent technological breakthroughs in the crypto-sphere, it is expected that demand for these services will continue to grow in the near future.
The most challenging aspect of beginning and sustaining a successful business is making your organization stand out from the crowd. When it comes to selecting a cryptocurrency exchange and trading platform, users should look for one that is user-friendly, secure, and provides a simple method for withdrawing their crypto holdings. To be successful in any of these roles, you must first understand how digital currencies and payments are handled throughout the globe. The most practical and safe way to do this is to establish a crypto brokerage company.
The Most Straightforward Way to Establish a Crypto Brokerage
Clearly, building a bitcoin exchange from the bottom up is a difficult task. As it turns out, it's a time-consuming, tedious, and costly procedure that requires a substantial amount of labor and financial resources. Many individuals choose to set up a bitcoin brokerage using white label solutions rather than the more time-consuming traditional method since it is less time-consuming and requires less effort. Using a white label trading platform rather than constructing from the bottom up saves time and money in the bitcoin sector.
Because the WL provider's solution has already been fully tested and certified to function, there is no need to be concerned about satisfying technical requirements, resolving exchange platform difficulties, or paying regular maintenance fees. This is significantly less expensive than developing software from scratch. Furthermore, since turnkey solutions frequently contain all of the essential components, a white-label supplier that provides a turnkey solution avoids the need to hunt for a liquidity provider in crypto or payment processor on an individual basis.
The Benefits of WL Crypto Solutions
With the help of WL solutions, you may set up your own crypto brokerage or exchange, which will save you money and time while also providing the fastest and shortest path into the bitcoin market. White label trading platforms enable you to focus on building your client base rather than the technical aspects of operating your business. However, keep in mind that not all providers of WL crypto solutions provide the same level of assistance, so you'll need to conduct some preliminary research before making a final selection.
At the risk of being repetitive, establishing a cryptocurrency brokerage via the use of a white label solution is the most effective way to join the cryptocurrency market instantly. White label suppliers often handle the whole of the company's installation and setup, enabling you to get started the moment you sign the dotted line for the first time. As a consequence, you will be able to join the market faster and more effectively. All that is necessary to get started is the selection of an approved WL provider and the payment of the associated charges.
It is also feasible to utilize white labeling to address the most prevalent issue that new exchanges face, which is a lack of liquidity. Exchanges that can ensure a high level of liquidity attract the most users and investors due to the enhanced profit-generating and trading opportunities. Aside from that, as previously said, WL providers often share a shared liquidity pool with their licensed white labelers, which helps in mitigating this problem.
According to the white label definition, WL solution providers are also responsible for keeping the exchange software up to date as well as detecting and correcting flaws in order to ensure that trading runs as smoothly as possible at all times. Working with a WL provider also delivers this advantage since managing all of the technical aspects of a project on your own is difficult.
Choosing a Turnkey Crypto Brokerage Solution
Bitcoin turnkey brokers assist consumers with crypto trading and conversion into fiat cash, as well as provide a venue for users to deposit their bitcoins. In addition to their primary goods, only a few organizations provide other services to their customers, such as crypto liquidity.
According to B2Broker, a comprehensive bitcoin broker solution has been supplied to chosen clients, which uses the company's own technology and liquidity to provide a wide variety of cryptocurrency exchange, trading, and investing services through modern trading platforms.
To be up and running in 14 days, crypto exchanges, according to B2Broker technology, can deliver more crypto CFD products, more security, lower trading fees, and greater leverage than the overwhelming majority of currency exchanges. Using the B2Broker technology, bitcoin exchanges may be established more quickly. A sophisticated trading platform, tempting discounts, and other perks not accessible on bitcoin trading websites are just some of the perks you'll get when you buy bitcoin from a trusted retailer.
You may also provide a safe, dependable, and scalable crypto payment experience to your consumers by using B2Broker's enterprise crypto wallet system, which avoids the need to build your own blockchain-based digital wallets.
Disclaimer: This is a paid post and should not be treated as news/advice.