BitMart announces strategic partnership with Tron
In an effort to reach a consensus in the blockchain community, BitMart Exchange will be listing Tron [TRX], one of the largest blockchain-based decentralized operating systems in the world.
Tron is a well-known blockchain-based content delivery, storage and streaming platform. The Tron protocol offers base public blockchain support of high throughput, high scalability, and high availability for all decentralized applications in the ecosystem. Moreover, TRON uses invaluable feedback and constructive ideas from the blockchain community to improve the DPoS mechanism which avoids current PoW mechanisms' high energy consumption, low efficiency and low TPS.
Tron aims to build an ecosystem that everyone can participate in and benefit from with the Tron network. Its wide variety of affiliated DApps not only render users reduced costs, but also improved convenience in daily life and financial return. By deploying their DApps on TRON, developers can expand their scope of business and bring publicity to their values and beliefs. Witnesses support the functioning of TRON network and gain remuneration for their effort. In short, everyone can devote themselves to the construction and get rewarded for their commitment.
On July 24th, TRON acquired the major P2P platform operator, BitTorrent Inc. Once transmitting 40% of daily internet traffic, BitTorrent remains its status as the world's largest decentralized protocol. According to the CEO and co-founder of the TRON Foundation – Justin Sun, the two platforms will be wholly integrated regarding a new project – Atlas. The blockchain project currently is working towards developing a custom token that will drive BitTorrent network. As the network will be working more efficiently, Tron promises faster download speed and a clear incentive to enable users to be part of it.
TRX token can be used to vote for super representatives and obtain bandwidth in Tron network. From the successful launching of TRX20 token based on Ethereum's protocol to the migration of Mainnet Odyssey 2.0, Tron is moving towards one of the mainstream public blockchains over the world. So far, TRX has been flooded with a million transactions on a daily basis. On top of this, it has also been listed on an array of top exchanges in Turkey and United Kingdom.
"Public chains give developers and users access to the network with only one entrance and are based on one set of standards", said Sheldon Xia, Founder & CEO of BitMart. "As BitMart's long-term vision is to help reach a consensus in the blockchain community, our partnership with Tron will undoubtedly facilitate us to achieve this ambition based on our shared goals."
About BitMart:
BitMart Exchange is a premier global digital asset trading platform in the cryptocurrency market with over 530,000 users worldwide and ranked among the top 10 cryptocurrency exchanges on CoinMarketCap. BitMart currently offers 161 trading pairs with one of the lowest trading fees in the market. BitMart has opened credit/debit card deposit options and will offer full fiat service by the end of 2018.
BitMart also announced A Special Thanksgiving Treat, new users can enjoy 50 BMX for sign-up by using invitation code: Thanksgiving [invitation link]. To learn more about BitMart, visit their Website, Twitter or join their Telegram.
GShare helps to expand adoption of MGO tokens
MobileGo team claim their products are being developed to meet the needs of both gaming community and blockchain enthusiasts.
Starting today beta-testing of MobileGo brand-new product is available for everyone. What is it and why is it worth attention?
What is GShare?
GShare is a special tool for earning GShare Gold. To make a long story short, it converts your computer power into GShare Gold coins. From some point of view it is 'mining', with the only difference –  GShare Gold is not cryptocurrency. GShare Gold is a soft currency to bring new possibilities to gamers, expand existing and also open doors to the world of blockchain, by saying that we mean earning MGO tokens using Gshare Gold.
GShare Gold is earned without any extra efforts, user just need to run the app, press the 'Start' button and that's it. User is already in, earning GShare Gold while playing his favorite games, working or doing whatever he wants to. Later on this GShare gold coins can be used on esports platform to participate in tournaments and win MGO tokens.
GShare is interesting news not only for gamers. GShare is believed to  write a new page in history of social impact as well. So not only gamers can benefit from using GShare platform by earning MGO tokens for victories, but, people who want to make difference in this world, would be able to participate in socially important activities using GShare Gold. But first things first.
How to use GShare Gold earned with GShare
GShare Gold can be used on esports [competitive] platform that is also available for public tests from now. You can use GShare Gold as a tournament entry fee and earn even more with just personal gaming skill, and not only GShare Gold but the MGO tokens as well. The platform beta-version is already live and ready to use.
The platform has been developed specially in such a way that no matter of skill level everyone, even people new to esports can find a decent competitors  and spend some good time playing, be victorious and claim his prize in MobileGo tokens. MobileGo team claims that soon GShare gold would also gain adoption in many other spheres.
It is being said that GShare Gold will be accepted on social activities platforms to unite non-indifferent people which desire to change the world and make it a better place, which sounds quite intriguing. How is GShare useful for MobileGo?
The holders of MGO have another cause for excitement. MGO is being accepted as a payment method in both Xsolla Pay Station and esports platform, which makes its adoption even more massive. The key moment is that players who used GShare Gold to enter the tournaments on esports platform and showed their best play and won can claim their victory bounty in MGO, so MobileGo token has all chances to become desired by numerous gamers around the globe.
To know more, click here!
Paris Blockchain Summit: First international event dedicated to the blockchain industry 10 years after the creation of Bitcoin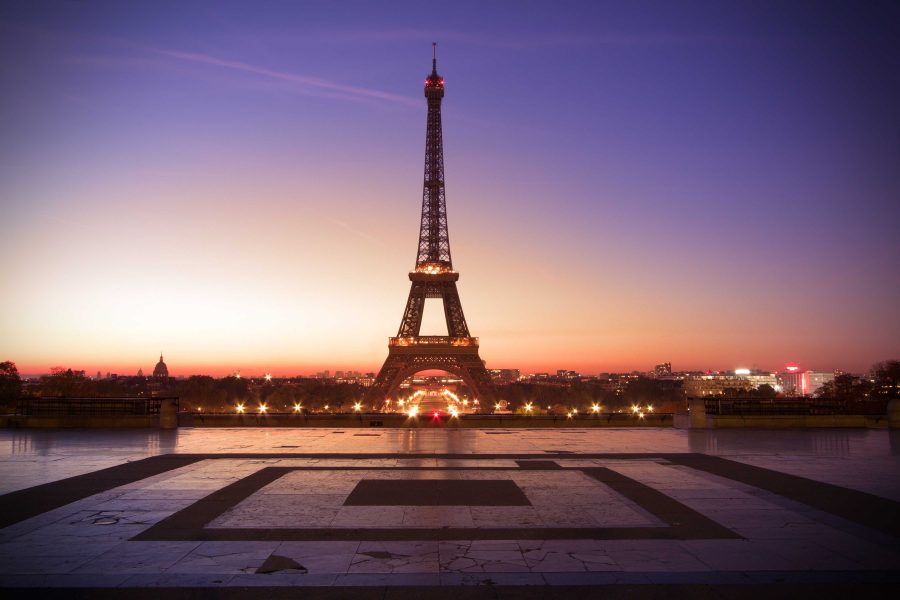 10 years ago, Blockchain Technology was born with Bitcoin. It's time to take stock of what has been achieved and give perspective of its future achievement with Paris Blockchain Summit, the first international event dedicated to the Blockchain Industry in Paris [France], on January 31 and February 1, 2019.
Paris Blockchain Summit is the largest event of its kind in France. The event will gather major international key players of the Blockchain ecosystem including well-known influencers, investors, government representatives, blockchain developers, law firms and service providers.
For the first edition, Paris Blockchain Summit will occur in an atypical place in Paris, La Palmeraie: 1500 m² of exhibition and conference area surrounded by green areas, 28 exhibitors, 35 international speakers and a special evening party to celebrate the 10 years of Bitcoin!
Paris Blockchain Summit is a unique opportunity to connect international key players who wants to promote the industry, generate concrete leads, showcase application of the technology and hands-on learning experience from dedicated workshops and keynotes
Our aim is to conduct a recurring international event around Blockchain in Paris which is one of the fastest growing business hubs since the last two years and is becoming an international Blockchain Hub.
Paris Blockchain Summit is the First International Event dedicated to the Blockchain Industry in Paris [France], on January 31 and February 1, 2019 just scheduled after the Paris Fintech Forum.
If you would like more information about this topic, please contact us via email.