Web 3.0
How Much Bitcoin Does MicroStrategy Own?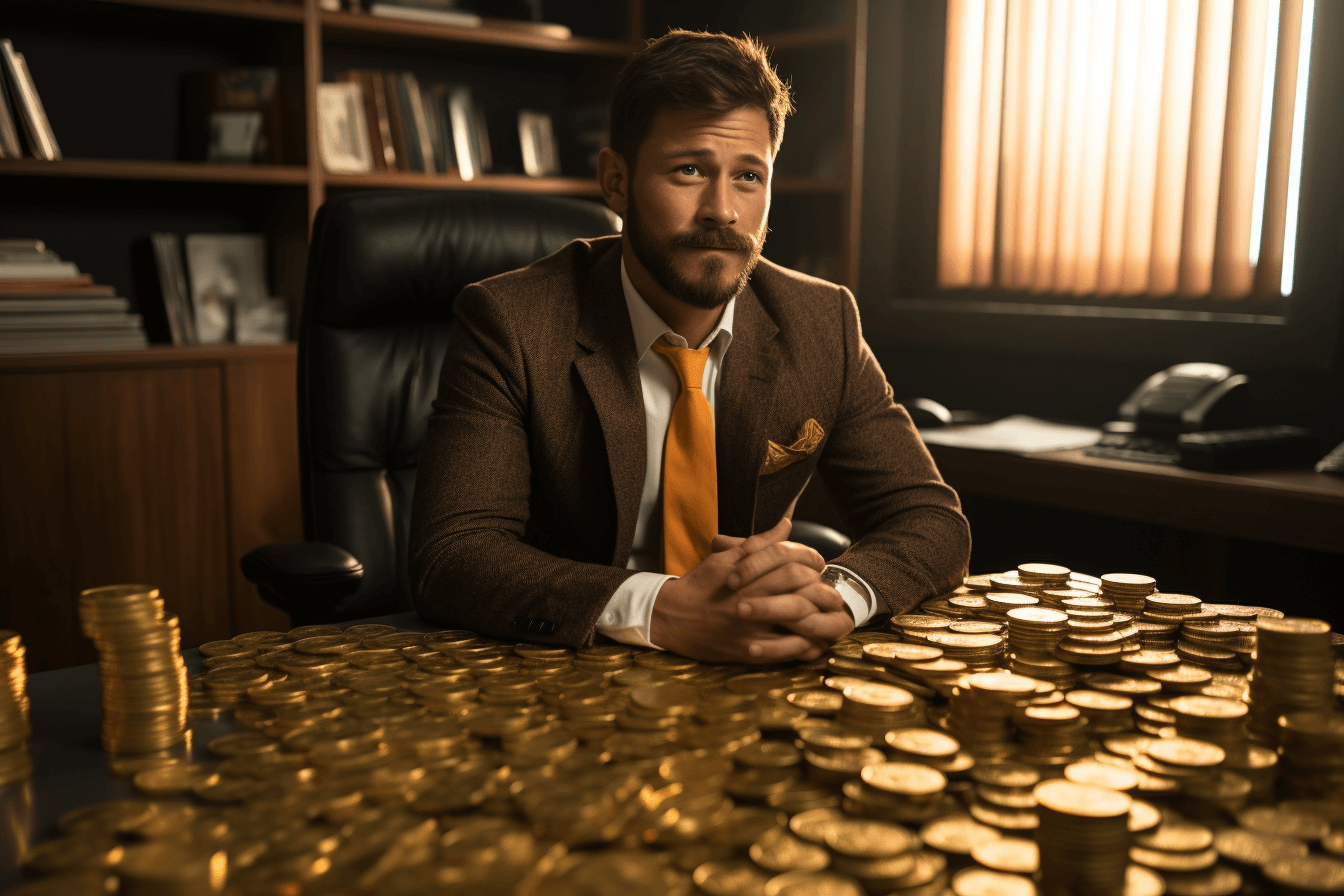 In the ever-evolving landscape of cryptocurrencies, Bitcoin (BTC) stands out as the gold standard, with companies worldwide vying for a piece of the digital gold. Among them, MicroStrategy has emerged as one of the most prominent institutional adopters, making headlines with its substantial Bitcoin purchases. But exactly how deep is MicroStrategy's dive into the world of Bitcoin?
In this blog, we will delve into the specifics of the company's Bitcoin holdings, shedding light on its strategic decisions and the broader implications for the cryptocurrency market. Join us as we unpack the numbers.
MicroStrategy: A closer look
MicroStrategy is a firm specializing in business intelligence (BI), mobile applications, and cloud services. Established in 1989 by Michael J. Saylor and Sanju Bansal, its core mission revolves around creating software for businesses and entities to sift through both internal and external data, facilitating better decision-making.
Notably, in the latter part of the 2020s, the company came under the spotlight for its bold venture into Bitcoin investment. Spearheaded by CEO Michael Saylor, MicroStrategy took on a sizeable Bitcoin holding as a reserve asset, marking its stance as one of the pioneering big corporations to adopt such a strategy.
This move sparked widespread discourse in the tech and finance sectors about the evolving role of cryptocurrencies in business finance.
Getting started with shorting BTC can be a little tricky, but not when you have us!
Volume of Bitcoin controlled by MicroStrategy
Let's get straight to the point and talk about MicroStrategy's BTC holdings. As of the latest data, MicroStrategy controls around 153,800 BTC. After accumulating Bitcoin in August 2020, the company has since been consistent in its acquisition strategy.
Furthermore, MicroStrategy has bought Bitcoin on 26 different occasions. As of the latest update, MicroStrategy's Bitcoin holdings account for 0.7% of the total Bitcoins that will ever be minted. 
Take the front seat and discover the impact of the next halving event on BTC.
MicroStrategy's Bitcoin strategy
MicroStrategy has adopted a three-pronged strategy toward Bitcoin:
Converting cash into Bitcoin: The company uses cash from its software business to buy Bitcoin. Approximately half of the Bitcoins controlled by MicroStrategy were bought with the company's cash.
Raising debt to buy more Bitcoin: In several instances, MicroStrategy borrowed money to acquire more Bitcoin. 
Holding Bitcoin long-term: MicroStrategy plans to hold its Bitcoin assets indefinitely. This approach demonstrates the company's confidence in the long-term potential of Bitcoin.
This strategy has effectively transformed MicroStrategy from a software company into a Bitcoin holding company. Most of the company's value is now stored in Bitcoin, and its stock price closely follows the fluctuations in Bitcoin's price.
This strategy has yielded positive results so far, with MSTR up +144% and Bitcoin up +128% since MicroStrategy started buying Bitcoin. However, like all leveraged bets, this strategy could unravel quickly if anything goes wrong in the near future.
Discover the ultimate showdown between BTC and GBTC. Find out all you need to know.
Average purchase price and returns on Bitcoin
MicroStrategy's average purchase price for Bitcoin is $29,894 per Bitcoin. The company even continued purchasing in the depths of the Bitcoin bear market that started in 2022. However, the largest volumes of Bitcoin were bought before the onset of this bear market.
This suggests that the company is currently down -13% on its Bitcoin investments. While the company was down -48% on its Bitcoin holdings at the lowest point of the bear market in 2022, it has since recovered some of its losses. But where does BTC stand now? With the prices crashing, the miners are getting particularly worried. Read more about it today!
Exploring MicroStrategy's key offerings
Apart from the Bitcoin holdings, the company has an impressive collection of products and services it offers. Let's take a look at some of the key products of MicroStrategy:
MicroStrategy Intelligence Server:  It is the core of the MicroStrategy platform. It provides data warehousing, processing, and analytical capabilities for all MicroStrategy products.
MicroStrategy Analytics Modules: These are a set of add-on modules that provide additional analytical capabilities, such as predictive analytics, text mining, and geospatial analytics.
MicroStrategy Embedded Analytics: A set of tools and services that allow organizations to embed MicroStrategy analytics into their own applications.
MicroStrategy Cloud: A suite of cloud-based BI and analytics services that offer a scalable and flexible way to deploy and manage MicroStrategy.
MicroStrategy Desktop: A desktop application that allows users to create and manage reports and dashboards.
MicroStrategy Web: A web-based application that provides access to reports and dashboards created in MicroStrategy Desktop.
MicroStrategy Mobile: A mobile application that allows users to access reports and dashboards on their phones.
MicroStrategy HyperIntelligence: A newer product that injects BI directly into popular business applications, such as Salesforce and Microsoft Excel.
MicroStrategy ONE: A cloud-based, enterprise intelligence platform that provides a single, unified experience. It combines self-service BI, embedded analytics, and enterprise reporting in a single platform.
Ever heard of a Wrapped Bitcoin? Find out what it is today!
Summing up
MicroStrategy's journey into the world of Bitcoin is a testament to the growing interest and confidence in digital currencies among businesses. With a clear strategy and a long-term view, the company has managed to amass a significant volume of Bitcoin, despite the market's volatility.
By effectively transforming itself into a Bitcoin holding company, MicroStrategy has tied its fortunes to the performance of Bitcoin. While this approach involves a degree of risk, the potential rewards are significant, as evidenced by the company's positive returns since it started buying Bitcoin.