Eightcap: An all-round trading platform
The trading ecosystem offers a plethora of prospects to users, from stocks, forex, and commodities to indices and cryptocurrencies. While the space is open, novice or beginner traders might find it difficult to venture into the space and make profits. Eightcap is a financial services company that was created to provide trading solutions to users globally.
Who is Eightcap?
Eightcap is a multi-award-winning global forex and CFD broker that was founded in Melbourne, Australia, in 2009. The broker launched its services with one mission in mind, to provide an exceptional trading and financial environment to its users.
Eightcap Pvt. Ltd. is regulated by the Australian Securities and Investment Commission (ASIC), the Financial Conduct Authority (FCA), and the Cyprus Securities and Exchange Commission (CySEC) whereas Eightcap Global Limited. is regulated by the Securities Commission of The Bahamas (SCB).
The broker has five offices worldwide and offers its clients access to over 400 assets across Forex, Indices, Commodities, Shares, and Cryptocurrency CFDs. Eightcap is committed to building a home for MT4 and MT5 traders to provide them with an unrivaled trading experience.
Eightcap has recently launched the largest crypto derivatives offering in the industry, positioning itself as the new home of crypto derivatives. Users can access over 250 crypto derivatives including coins, crypto-crosses, and crypto indices all with ultra-low spreads. Spreads on cryptocurrencies are ultra-low. For example, we offer spreads on Bitcoin from 12 p/coin, Cardano from 0.004 p/coin, Dogecoin from 0.0002 p/coin, and Ether from 0.45 p/coin.
For more information:https://trade.eightcap.com/en/trade-crypto/home-of-crypto-derivatives/
MT4 and MT5 trading
Eightcap establishes itself as an all-rounded platform facilitating online trading in forex, indices, and commodities. It is available on Windows, macOS, and Linux. Some of the main features of the MetaTrader 4 platform include:
A free trading robot and access to a team of expert advisors

One-click trading enabled 

30 built-in indicators, 24 graphical objects, and 9 different time frames

4 different types of pending orders and 3 types of order executions

Market watch with real-time quotes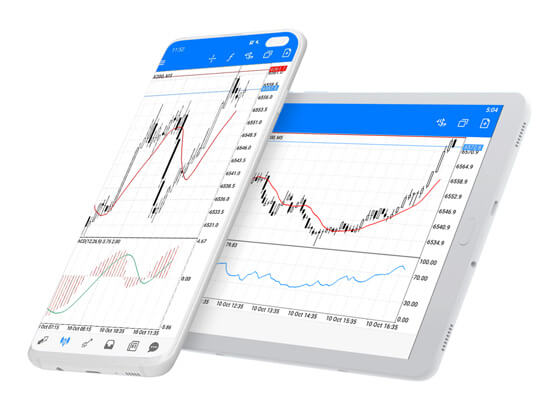 Eightcap offers its users 2 types of accounts- Standard and Raw.
Standard account: The standard account is commission-free and offers a trading account with variable spreads. Users will need to deposit as little as $100 minimum deposit to start trading the financial markets. The average spread on major pairs is 1 pip but can go as low as 0.5 pips on some currency pairs.

Raw account: A raw account is a commission-based account that has tight spreads and spreads as low as 0 pip on some major currency pairs. The minimum deposit for a raw account is $100. The commission charged on this account is $3.5 per standard lot traded.
The base currencies that are available for both are AUD, USD, GBP, and EUR. Raw accounts can also be denominated in NZD.
The leverage available on Eightcap depends on the users. For Australian clients, the maximum leverage is 30:1, while for non-Australian clients, it is 500:1.
Fees and swap rates
The platform offers a Transparent pricing model which has highly competitive rates. While MT4 and MT5 platforms offer variable spreads, they start at 0 pip for most forex pairs (for Raw account holders) and at 0.5 for indices such as the SPX500. The spreads for gold and silver start at 1.0 pips and 0.5 pips, respectively. 
The spreads vary when it comes to cryptocurrencies (the spread on Bitcoin can go up to 30 pips).
Eightcap does not get involved in the physical delivery of trades, and all positions are left open at the end of the trading day to be rolled out to a new value date. This gives them exposure to a swap charge or credit.
Eightcap does not get involved in the physical delivery of trades and all positions left open at the end of the trading day are rolled over to a new value date. This gives them exposure to a swap charge or credit.
Conclusion
Eightcap has over 400 financial instruments, including 45 FX pairs, 258 US and Australian share CFDs, 11 indices, five commodities and over 250 cryptocurrencies. 
The broker has won numerous awards this year. The most recent has been for its cryptocurrency derivatives offering and was voted the Best Crypto Broker at the annual AtoZ Markets awards. Eightcap has also received Best Forex Educational Resources – Global and Best Forex Trading Support in Europe at the 2021 Global Forex Awards. 
Apart from the wide range of services to its traders, Eightcap also has dedicated customer support in English, Chinese, Bulgarian, Thai, French, German, Portuguese, Russian, Arabic, and Spanish.
As mentioned earlier, Eightcap is regulated by ASIC, FCA, CySEC, and the SCB. It also does not charge any deposit or withdrawal fees. It has various payment methods that can be made using BTC, Tether, PayPal, Credit/Debit Card, POLi Payment, Bank Wire Transfer, Fasapay, BPAY, China UnionPay, Skrill, and Neteller.
The platform is continuously developing its trading platform and working towards providing an effortless trading experience to its users. The broker offers its clients a range of tools and resources, including automating trades code-free using Capitalise.ai. 
For more information on Eightcap, please check out their website.
Disclaimer: This is a paid post and should not be treated as news/advice.