Files.fm announces development of P2P digital file library
In this digital age people have an astonishing amount of files on their computers, a large portion of which could be useful to others. However, currently there is no unified platform where people could upload these files for others to find and use. They could be uploaded to personal websites or cloud storage, but most people will never find them. On the other hand, existing digital libraries only accept vetted content that fits their quality standards. Files.fm is creating the Files.fm Library [FFL] in order to allow anyone to upload useful files for everyone to find and access, while the users will be rewarded with FFM tokens for their beneficial actions.
FFL will be a free to use hybrid-decentralized data library, built and maintained through the collective efforts of the community. FFL aims to provide space for anyone to upload their files for future preservation, and by adding correct metatags, any file in the database can be easily found and accessed. It will store both copyright-free files available for everyone and copyrighted files that users will be able to buy. All IP content will be logged on blockchain and users will decide about file or tag quality by reaching consensus on blockchain.
Files.fm has a distinct advantage for creating a project of such a massive scale – they have operated in the cloud file storage field for more than ten years. The current Files.fm platform has already attracted more than 750,000 registered users and almost 2 million unique monthly visitors. The company has developed the sharing platform, back-up solution, file module transfer for printing companies, ability for users to sell files via their platform and is currently testing large-scale P2P hybrid-decentralized content streaming.
Currently, there are several existing public digital file storages, but they are strictly divided into copyright-free and copyrighted. FFL aims to bridge this gap by creating a single unified platform that will ensure correct copyrights and give the profits directly to the copyright holders. This service hopes to create a more accessible future, where people won't have to switch between numerous separate websites or apps to find and access the files they need. Instead, all of them will be available in this one
unified platform.
FFL will be hybrid-decentralized, which means it will use combined centralized servers and decentralized P2P web user network for file storage and traffic. This is done to solve the biggest individual problems these two networks have: for centralized servers, slower download speed and potential crashes or downtime due to large traffic; for P2P networks, lack of seeders for specific files. FFL uses hybrid-decentralized technology to ensure fast download and upload speeds and the file remaining accessible even if the server goes down or there are no peers. In addition, the use of P2P networks reduces the
costs of servers, therefore making the service free for everyone. To make file accessibility more convenient, FFL users will be able to watch videos straight from the website using hybrid-decentralized streaming technology.
However, a single service can only do so much. If FFL moderators were the only ones responsible for uploading and tagging the files, it would take countless man-hours and the process would be long and exhausting. This is why FFL will rely on community submissions and edits. It will reward the editors with tokens that can later be exchanged for copyright materials, such as movies, TV shows, books, music. This is done to create a thriving ecosystem where users will upload, tag and seed files in exchange for the opportunity to later watch movies or read books for free.
In a way, files.fm is attempting to solve the free-rider problem that is so prevalent in P2P networks – that users download what they need and close the service without seeding the file for others. It aims to incentivize people to commit their resources by rewarding them with free products in a legal way and more conveniently that most other existing alternatives.
For this plan to succeed, it is necessary to acquire start-up funding to implement all the necessary technologies on a large-scale basis. In the coming weeks, Files.fm is going to launch a crowdfunding campaign where you can support our project and be the first to receive FFM tokens.
If you are interested in the Files.fm Library project, you can find out more on the website or follow the most recent developments on:
GShare helps to expand adoption of MGO tokens
MobileGo team claim their products are being developed to meet the needs of both gaming community and blockchain enthusiasts.
Starting today beta-testing of MobileGo brand-new product is available for everyone. What is it and why is it worth attention?
What is GShare?
GShare is a special tool for earning GShare Gold. To make a long story short, it converts your computer power into GShare Gold coins. From some point of view it is 'mining', with the only difference –  GShare Gold is not cryptocurrency. GShare Gold is a soft currency to bring new possibilities to gamers, expand existing and also open doors to the world of blockchain, by saying that we mean earning MGO tokens using Gshare Gold.
GShare Gold is earned without any extra efforts, user just need to run the app, press the 'Start' button and that's it. User is already in, earning GShare Gold while playing his favorite games, working or doing whatever he wants to. Later on this GShare gold coins can be used on esports platform to participate in tournaments and win MGO tokens.
GShare is interesting news not only for gamers. GShare is believed to  write a new page in history of social impact as well. So not only gamers can benefit from using GShare platform by earning MGO tokens for victories, but, people who want to make difference in this world, would be able to participate in socially important activities using GShare Gold. But first things first.
How to use GShare Gold earned with GShare
GShare Gold can be used on esports [competitive] platform that is also available for public tests from now. You can use GShare Gold as a tournament entry fee and earn even more with just personal gaming skill, and not only GShare Gold but the MGO tokens as well. The platform beta-version is already live and ready to use.
The platform has been developed specially in such a way that no matter of skill level everyone, even people new to esports can find a decent competitors  and spend some good time playing, be victorious and claim his prize in MobileGo tokens. MobileGo team claims that soon GShare gold would also gain adoption in many other spheres.
It is being said that GShare Gold will be accepted on social activities platforms to unite non-indifferent people which desire to change the world and make it a better place, which sounds quite intriguing. How is GShare useful for MobileGo?
The holders of MGO have another cause for excitement. MGO is being accepted as a payment method in both Xsolla Pay Station and esports platform, which makes its adoption even more massive. The key moment is that players who used GShare Gold to enter the tournaments on esports platform and showed their best play and won can claim their victory bounty in MGO, so MobileGo token has all chances to become desired by numerous gamers around the globe.
To know more, click here!
Paris Blockchain Summit: First international event dedicated to the blockchain industry 10 years after the creation of Bitcoin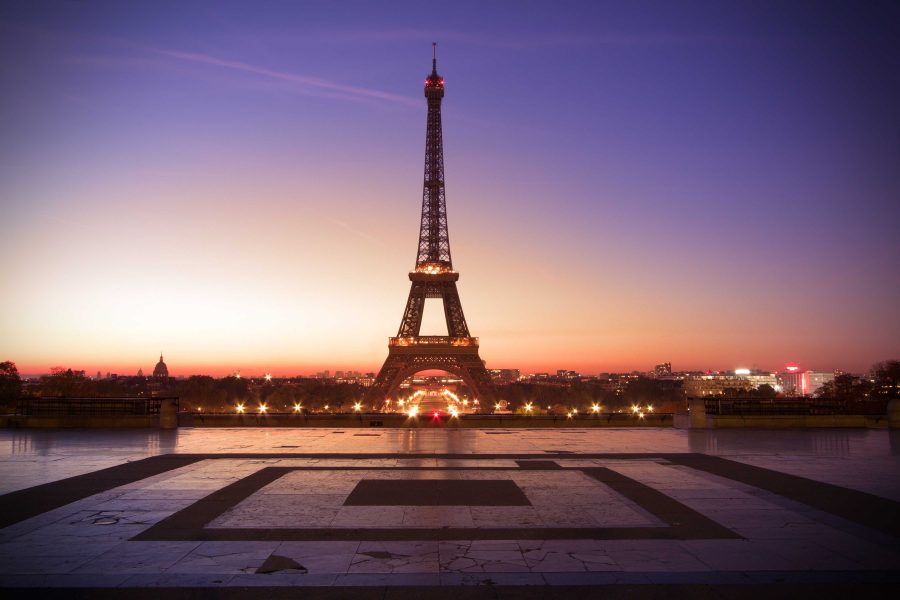 10 years ago, Blockchain Technology was born with Bitcoin. It's time to take stock of what has been achieved and give perspective of its future achievement with Paris Blockchain Summit, the first international event dedicated to the Blockchain Industry in Paris [France], on January 31 and February 1, 2019.
Paris Blockchain Summit is the largest event of its kind in France. The event will gather major international key players of the Blockchain ecosystem including well-known influencers, investors, government representatives, blockchain developers, law firms and service providers.
For the first edition, Paris Blockchain Summit will occur in an atypical place in Paris, La Palmeraie: 1500 m² of exhibition and conference area surrounded by green areas, 28 exhibitors, 35 international speakers and a special evening party to celebrate the 10 years of Bitcoin!
Paris Blockchain Summit is a unique opportunity to connect international key players who wants to promote the industry, generate concrete leads, showcase application of the technology and hands-on learning experience from dedicated workshops and keynotes
Our aim is to conduct a recurring international event around Blockchain in Paris which is one of the fastest growing business hubs since the last two years and is becoming an international Blockchain Hub.
Paris Blockchain Summit is the First International Event dedicated to the Blockchain Industry in Paris [France], on January 31 and February 1, 2019 just scheduled after the Paris Fintech Forum.
If you would like more information about this topic, please contact us via email.