Managing subscriptions made easy with Revuto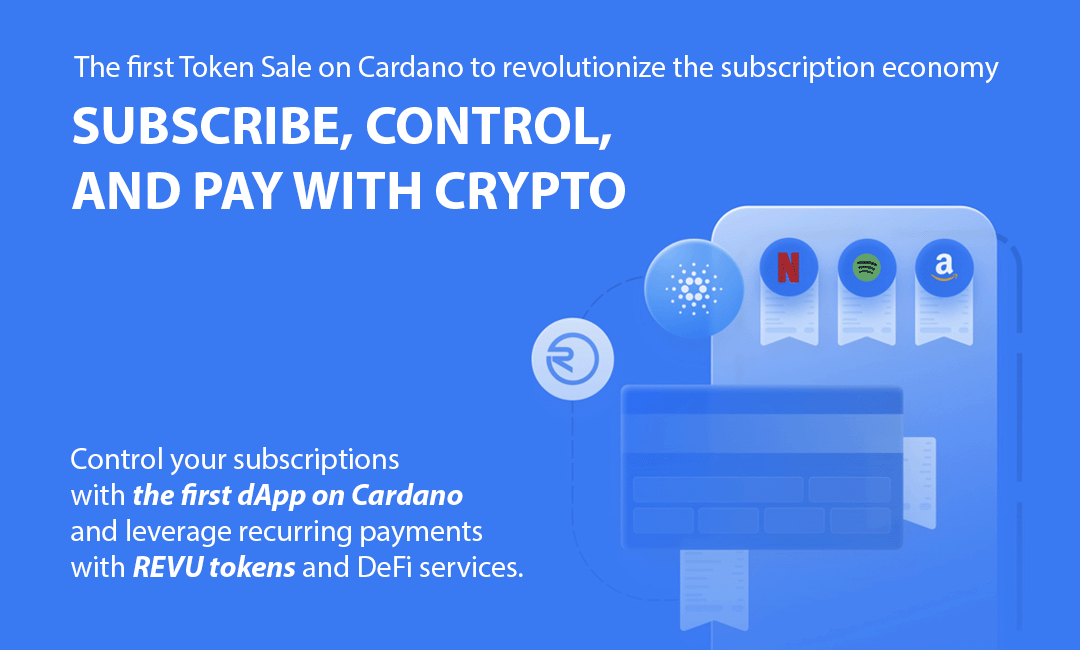 Companies around the world, big and small, are using subscription models in order to get a higher valuation. While the subscription economy has been growing by over 100% YoY (Year-Over-Year) and companies are benefiting from it immensely, users face the problem of keeping a track of things they have subscribed to. Revuto is a subscription management solution that is changing the way people interact with their subscriptions.
Revuto aims to save people's money by allowing them to take control over what, how, and when they pay for their subscriptions. It has been designed as an easy-to-use single-dashboard subscription management service that aims to save customers time, energy, and money by redefining their experience with the way they subscribe to platforms.
What is Revuto?
The wide-scale adoption of the subscription model has made it an integral part of everyone's daily lives. However, keeping a track of the payments and unsubscribing in case of a service or product is no longer a cumbersome process. Revuto makes this easy for its users by facilitating a means to bring cryptocurrency into the mainstream.
Revuto is the first DApp to be built on the Cardano network and gives users the utility of fiat with the seamlessness of cryptocurrency. Users will get the ability to approve, block, or snooze their subscriptions on Revuto and earn cashbacks and rewards in the process.
Features
As mentioned earlier, Revuto is not just a subscription management software, but also has other use cases that form the core of the platform. Users can subscribe using Revuto Debit Cards supporting Cardano native tokens to Block, Snooze, or Approve subscription charges. Apart from this, they can also –
Get Cashback- Users can avail a cashback in REVU tokens when they pay for their subscriptions
Pay and Subscribe- When using the Revuto Virtual Debit card, users can subscribe and pay using the Cardano native token
Deposit native tokens- Users can deposit the Cardano native tokens to their Revuto DApp
Get referral rewards- By getting their friends to sign up, users can earn rewards in REVU tokens
Earn yield- If a user decides to provide liquidity to the protocol they can earn yields on their REVU tokens
Stake REVU- Users can stake and keep their REVU tokens while getting a loan in stable coin to pay for their subscriptions
The REVU Token
REVU is the native token of Revuto on the Cardano network. The purpose of this utility token is two-fold – One, it serves as a governance token on the Revuto ecosystem through staking, and two, it poses as collateral for micro-loans on the Revuto's decentralized micro-lending and borrowing platform.
Users are incentivized to hold REVU tokens and pay lesser in crypto for their subscription charges than in fiat.
The total supply of REVU tokens on the platform is hard-capped at 280,125,000 REVU tokens. In order to ensure a fair initial token distribution, the process of distribution is guided by two core principles of optimal decentralization and efficient distribution.
REVU token sale
The REVU token sale which started on the 18th of May 2021 is the first of its kind sale on the Cardano network, the DApp itself will be available on the network from June onwards.
The private sale was concluded on the 14th of May 2021 following which the Early bird Tier 1, Tier 2, and Tier 3 sales started. The Private and Early-bird sales closed at $5 million. The community sale would start on 22 May at 8 a.m UTC and end on 29 May 2021 and offers the last chance to get the REVU token at 0.1 EUR.
The hard cap for the private sale is set at 16,807,500 REVU whereas for the public sale it is set at 72,832,500 REVU. Since the sale is taking place on the Cardano network, ADA is the only acceptable form of currency for it.
Micro-lending and borrowing
Revuto allows its users quick and easy access to liquidity (working capital) in the form of small loads that are denominated in EURR (Cardano-native stablecoins pegged to Euro). REVU token holders can pay for their subscription payments on time without liquidating their REVU holdings and thus keep their long exposure to the REVU tokens intact while also earning staking rewards, even when they don't have cash for subscription payments.
By staking their REVU tokens as collateral on the platform, users can take out loans depending on the value of deposited collateral. Initially, the loan-to-value (LTV) ratio would be set to 2:1, that is, for every $100 of REVU tokens staked, a user would be able to borrow 50 EURR tokens. The loan would have to be paid back with a 20% fixed interest.
Decentralized governance
By integrating the spirit of decentralization and creating a community-driven platform, REVU token holders would get governing rights over the protocol which would allow them to submit proposals and vote on issues such as rate of issuance or inflation rate of the REVU token, lifting total token supply hard cap, adjusting micro-loan fees, and control spending from Revuto's token reserves.
For taking part in the governance of the protocol, token holders would need to hold 2% of the total REVU token supply to submit a proposal, and a 5% REVU supply would be needed to approve a proposal and reach quorum. The voting period would be set at 10 days and the time lock delay on execution would be set to 3 days.
Conclusion
Revuto is a Europe-based Fintech startup that leverages Crypto and DeFi technology to offer clients a smooth and easy subscription management experience. Apart from offering its users the ease of approving, blocking, or snoozing their subscriptions from a single dashboard, Revuto also offers an in-app decentralized micro-lending and borrowing platform giving its users quick access to working capital.
While blockchain-based decentralized protocols driven by the community are slowly revamping every sector and industry. Revuto brings with it one of the most needed and practical use cases of this system by allowing everyone to keep a tab on their subscriptions, thereby making the crypto-ecosystem more accessible for the common users.
For more information check out –
Website — Visit Site
Whitepaper — Read Whitepaper 
Telegram — Join Group
Telegram — Join Channel
Twitter — View Twitter Account
Medium — View Medium Page
Youtube – Cardano 360 Roadshow
Disclaimer: This is a paid post and should not be treated as news/advice