Revolutionizing the crypto-market in India with CryptoBiz exchange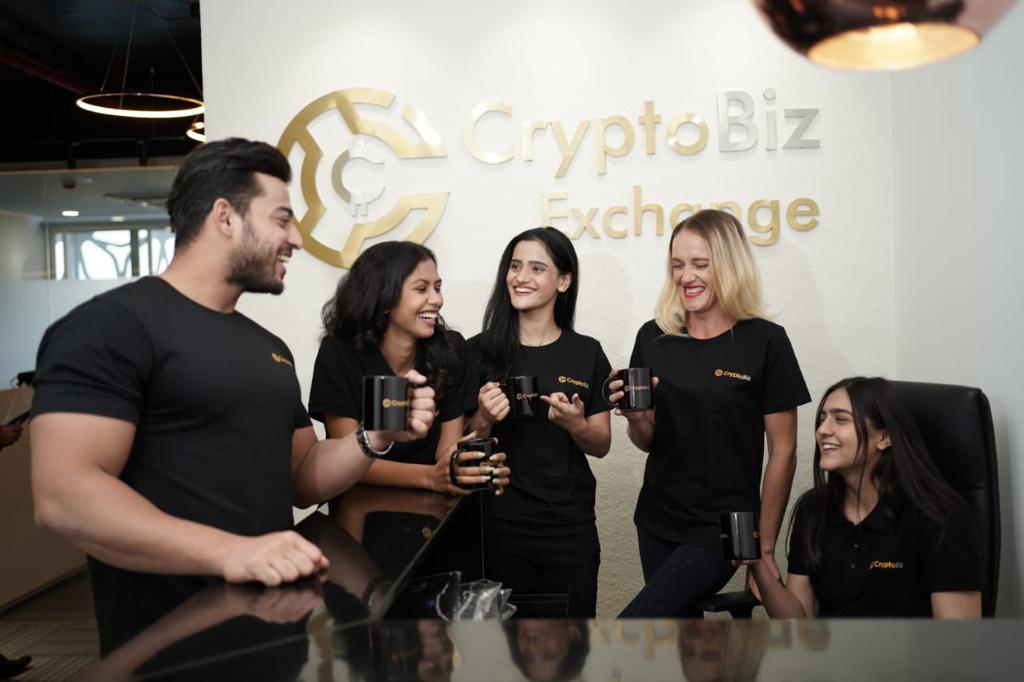 The Indian cryptocurrency industry has been growing rapidly as the economy recovers from battling the ongoing global pandemic. 
The crypto-sector in India is showing significant growth with several crypto-exchanges reporting a 10x increase in trading volumes and a substantial increase in new users. With Bitcoin, the world's largest cryptocurrency, continuing to consolidate higher on the charts, cryptocurrency trading in India has flourished.
The said growth has also fueled a surging boom in India's native crypto-community. However, while such a community has been around for a while, the fact of the matter is existing players in the industry do not adequately or fully cater to the community's needs.
Enter, CryptoBiz Exchange, an innovative, new cryptocurrency trading platform with secure infrastructure in place. Led by CEO Rahul Rathod, a veteran of the cryptocurrency and blockchain sphere, CryptoBiz offers an institutional-grade trading platform that caters to the needs of not just experienced traders, but also novices who'd like to make an entry in the crypto-space.
Rathod is vocal about his ambition to simplify cryptocurrency trading in India. In his words, "CryptoBiz Exchange aims to provide a simple yet efficient solution for the crypto-community in India and we plan to make a global product because along with India, we are going live in markets like Japan, Malaysia, Thailand as well as Singapore by extending support to their local currencies that can be used on our platform. While efficiency and convenience are what we offer, security shall always be our priority."
The team mentions that CryptoBiz Exchange is a by-product of years of research and hard work. Their team dived into the most cutting-edge exchange technologies and latest blockchain developments in order to create and develop the exchange. With this, the exchange can support a massive amount of users and it plans to start with the most popular cryptocurrencies – BTC, USDT and is also planning to include other top currencies too.
Aside from advanced technological aspects, the exchange also boasts of three core values. These values are security, convenience, and transparency. The team aims to keep applying these values as they provide their exchange services to their users.
In fact, what is also interesting is that while most users have to concede to the option of buying cryptocurrencies like Bitcoin at a higher premium in countries like India, CryptoBiz's launch disrupts the trend by offering a fair price that will be significantly lesser than what the competing players charge currently.
CryptoBiz also strictly adheres to AML and MLTFPA regulations, with its extensive KYC protocols including a verification of the user's photo ID and proof of address. In fact, the exchange also abides by local regulations, with CryptoBiz restricting any use of its services from "prohibited jurisdictions."
Finally, CryptoBiz also comes off as very honest and transparent, especially since the Service page of the exchange's website clearly highlights the risks associated with trading in crypto-assets.
It must be noted, however, that CryptoBiz's platform is still in its beta phase. This means that there is a lot of room for further upgrades and more offerings, all of which will only make trading even more convenient for a user. With iOS and Android applications in the works, and an advanced Exchange lined up for launch, CryptoBiz might just be well-positioned to take the crypto-scene by storm, especially in a country like India.
Disclaimer: This is a paid post and should not be considered as news/advice