Versara Trade Brings Blockchain into the Trade Finance Market
Last year, Versara Trade pondered over the lack of trade financing solutions available for small and medium-sized enterprises (SMEs). These businesses fall behind their large-scale competitors who can easily find capital to successfully run their companies. Unavailability of such opportunities for SMEs has created a gap worth $1.5 trillion in trade finance in both developed and under developed countries. This thought process led to the creation of the world's first trade financing platform utilizing crypto asset credit enhancement.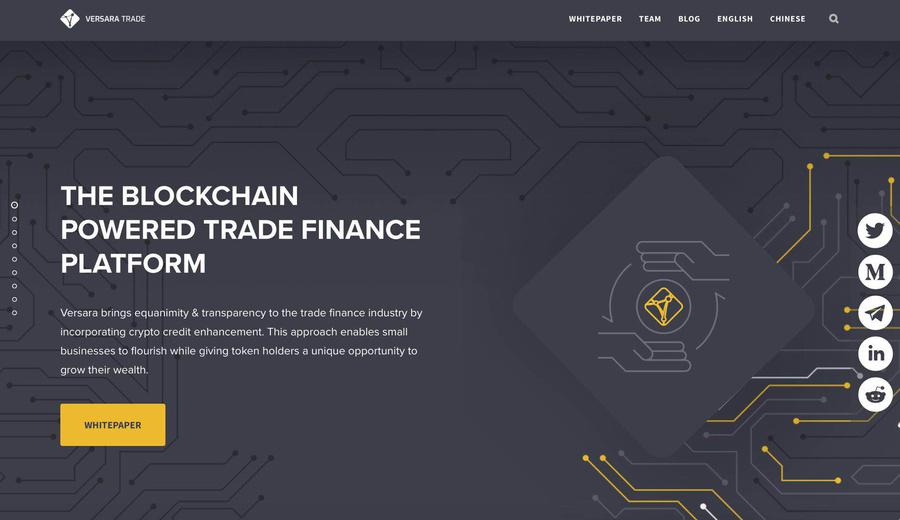 Versara Expands Connections into China
Versara has secured three major deals with publicly traded companies: Hexindai (NASDAQ: HX), Dianniu Finance (NASDAQ: DNJR), and China Lending Corp (NASDAQ: CLDC). Since these companies are a part of the lending industry and are headquartered in China, Versara will be able to use their expertise to enter the Chinese market.
The three companies have applauded Versara's efforts in fusing traditional lending with crypto assets and creating a low risk platform with high lending returns. Once the platform is officially launched, businesses across the globe will be able to utilize the benefits provided by Versara.
The Pioneer in Modern-day Trade Finance Market
When fintech companies adopt blockchain technology, they are able to reduce costs and extend financial solutions to companies that are otherwise overlooked. Under developed countries are at a greater disadvantage since banking institutions don't have enough capital to support small businesses. Hence, trade finance requires a type of collateral that has lower loan processing time and can be used universally.
After thorough research, Versara chose to use cryptocurrencies and blockchain technology to improve traditional factoring and Asset Based Lending (ABL). Versara's platform focuses on two types of lenders: fiat lenders who can loan their cash and cryptocurrency owners who can provide their tokens as collateral for increasing credit scores of the structured asset pools.
Sean Liu, CEO and founder of Versara, explains, "For businesses whose credibility is not good enough to obtain favorable financing rates, our platform allows crypto token holders to deposit their crypto assets as additional collaterals to provide credit enhancement and act as guarantors to take the first loss in a default." In exchange for their funding, Versara users are rewarded with VXR tokens, along with the opportunity to create a diverse investment portfolio.
A Blockchain Agnostic Platform
In order to maximize digital performance, Versara has chosen to build its platform on the Stellar network. In addition to that, Versara is able to interact with multiple blockchains, which in turn attracts more people towards the platform. This not only increases investment opportunities for users but also allows Versara to focus on fulfilling financing needs on a massive scale. Simply put, the platform can accept cryptocurrencies on their native blockchains, even if they exist on permissioned blockchains.
Similarly, Versara allows users to verify invoices on other blockchains or trade finance platforms. By introducing a "connector" between the other platforms and Versara, information is easily shared and verified.
Proactive Risk Management
Versara introduces two-level credit enhancement to protect lenders against default risks: pool-specific and platform-wide credit enhancement.
In the pool-specific module, Versara collects cryptocurrencies from crypto lenders to overcollaterize invoice pools. The rate of overcollateralization (usually between 10% to 20%) is determined by credit scores of the invoice pools while the funds are kept in a separate reserve. In case of non-payment of invoices, funds from this pool are first reimbursed to fiat lenders and then to cryptocurrency lenders.
The platform-wide module is used as a fallback. When debtors pay for invoices, the funds are transferred to fiat lenders and cryptocurrency owners. A small percentage (<0.5% annualized) of the amount is deducted and converted to VXR tokens. In case of a default risk, if the pool-specific reserve is completely exhausted, then VXR tokens present in the platform-wide pool are used to repay fiat lenders.
Underwriting and Transparency
Versara only accepts buyers and sellers referred by verified users in order to minimize risks. However, fiat and cryptocurrency lenders can join the platform without recommendations. Versara's underwriting process is entirely automated and is able to verify, and group invoices based on country, currency, maturity date and credit profile. Meanwhile, written credit assessments of users are obtained from leading insurance companies such as COFACE.
The platform uses advanced underwriting algorithm to calculate credit risk. Being platform agnostic, Versara can also be used as a funding facility for trade platforms.
Owing to the transparency provided by blockchain, lenders can easily access previous transaction records before loaning their assets. However, apart from credit risks, asset size and public keys, sensitive information of companies is kept confidential. This ensures that both privacy and transparency is maintained on the platform.
What's in It for You?
Trade finance is an industry that relies heavily on the collective efforts of people involved in the financing process. Hence, Versara offers numerous benefits to platform users. Sellers get quick and easy access to financing. They also benefit from potentially lower costs as compared to traditional factoring. Buyers and freight forwarders are able to suggest an easy accessible platform to their suppliers, which can allow them to get better repayment terms. They are also rewarded with VXR tokens for verifying invoices.
Crypto-guarantors are able to diversify their investment by entering a new market. They are also introduced to new assets with high yield potential. Fiat lenders become a part of the world's first trade finance platform powered by crypto credit enhancement. They are gaining access to factoring or ABL market with additional credit collateral.
Trade Finance Platform led by an Experienced Team
Versara Trade is the brainchild of founder Sean Liu and co-founders Imtiaz Ahmad, Dan Napierski, Maikang Wu, Michael Cherkezian and Dennis Thankachan. Liu held a management position in the UBS New York office, and has a decade long experience in managing financial products.
From trade finance consultants to blockchain technology experts, these professionals have teamed up to deliver an interoperable platform that helps SMEs reach their full potential.
About the Author: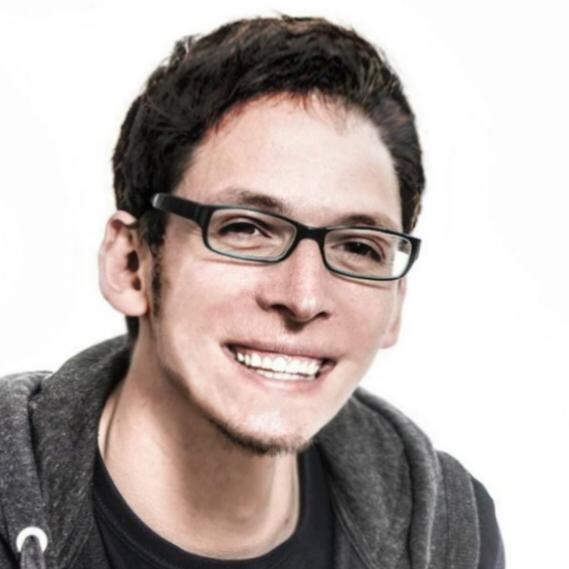 Dave Miller – He is passionate about technology and believes that blockchain will disrupt many industries. He holds a master's degree in Computer Science.
Twitter: https://twitter.com/DaveMiller_717
Ampleforth could help create next-gen synthetic commodities for portfolio diversification, claims Blockfyre report
Ampleforth was the first token to successfully complete an IEO on Bitfinex. This IEO caught the attention of a lot of users in the cryptospace, as the $5 million hard cap was sold out within the first 11 seconds. A new report by Blockfyre details how Ampleforth could pave the way for a new asset class for portfolio diversification in the future.
The report also highlighted a feature of Ampleforth that allows a flexible supply that adjusts to the market demand, while price simultaneously finds equilibrium. The token also aims to tackle the strong correlation that most cryptocurrencies share with Bitcoin.
Synthetic Commodity
Ampleforth project has the ability to create synthetic commodities that are disconnected when it comes to price fluctuations due to correlations, which is a common problem faced by both cryptocurrencies and traditional asset classes. Although Bitcoin was created to tackle problems that fiat currency inherently has, it still has some correlation issues.
In a world where traditional assets are widely affected by macroeconomic and global political scenarios, Ampleforth aims to create a new asset class, Synthetic Commodity, to tackle this problem.
The report stated,
"BTC as a synthetic commodity doesn't show correlation to traditional markets such as stock stocks and bonds. Thus it reflects a potential good investment for portfolio diversification, in order to tackle macro-economic recession"
Although BTC is an uncorrelated asset, other cryptocurrencies are widely correlated to it. Ampleforth's protocol introduces synthetic assets that "will always find a price-supply equilibrium by adjusting the price due to demand." The report added,
"It needs to be emphasized, that these price-supply information will always be distributed amongst all token holders, so the supply of all token holders will decrease / increase. As a result, the overall cut of the total supply for each person will always remains the same."
The report further said that if successful, Ampleforth will directly compete with Bitcoin's $145 billion market cap and also against traditional asset market-based in fiat.