What You Need to Know Before Launching an ICO
Initial Coin Offerings (ICOs) are trending, but confusion about what companies are right to launch an ICO, and uncertainty about how to ensure that an ICO has the greatest potential for success, can lead companies down a path they shouldn't Initial Coin Offerings (ICOs) are trending, but confusion about what companies are right to launch an ICO, and uncertainty about how to ensure that an ICO has the greatest potential for success, can lead companies down a path they shouldn't be on. Making a measured, educated assessment of a startup's fitness for the ICO fundraising path, and fully grasping what it will take to maintain a successful operation post-ICO, are the initial steps toward an ICO success story.
 Why Would You Launch an ICO?
Blockchain startups facing the conundrum of how to best fund their vision must make a decision that will impact the course of their business' future. Many have weighed the benefits of Initial Public Offering (IPOs) and private equity fundraising in relation to the increasingly popular ICO route, and find the structure of ICOs attractive for several reasons.
Those who ultimately choose to launch an ICO are typically wooed by the lack of red tape and conditions that can arise when accepting private equity. ICOs provide owners the opportunity to retain 100% of the company's ownership equity, meaning that much-needed capital doesn't compromise the startup's integrity or mission. Fewer shareholders also preclude additional squabbles over the best course of action for the company.
Still, while the underlying benefits of ICOs are alluring, ICOs remain a complex undertaking. For ICO fundraising to be successful, an entire token ecosystem and sustainability model must be conceived and implemented before it is taken to market. Additionally, the token has to remain viable as more than mere novelty after the ICO is complete — in other words, the tokens have to have ongoing utility to them. Making these assurances to investors requires startups to invest significant sweat equity to make certain that an ICO is the appropriate course of action. An ICO simply isn't the right path for every venture.
What Leads to Success
 Once the course is charted for an ICO to be launched, there's an amalgam of factors that will determine success. This includes the strength of the team, the viability of the idea and/or product, the advisors, the white paper setup, how the community is managed (especially in the case of crowdfunding), how you'll approach private sale, what type of discounts you'll give, and marketing and advertising of the product. These are all considerations that must be fully fleshed out to ensure that an ICO has even the potential for success.
And it's critical that no single task be neglected. The determinants of success for an ICO are like links in a chain — one weak link can break the entire operation.
Questions to Ask Before Launching an ICO
 There are a few basic questions that any company considering an ICO should dive deep into and be ready to answer for potential investors. Answering these questions will help a company determine how they will approach an ICO before, during, and in the aftermath of the token launch.
Is this a security or utility token?
 This is a question that will typically factor in external legal determinations because there are consequential differences that arise depending on the answer.
If a token is determined to be a utility token, startups must know that capital derived from the ICO will be treated as revenue. Conversely, the sale of security tokens generates funds that will be categorized as a raise for tax purposes. Security tokens also carry a different set of rules that must be observed to ensure legality. These pertain to licensing, the limitation of only accepting investments from accredited investors, and the need to consider in greater detail which exchanges you may use, as most exclude securities.
These considerations constitute much of the difference between ICOs and IPOs. Those preparing to launch an IPO spend most of their time and effort wooing investors with a strong pitch. On the other hand, the nature of ICOs doesn't typically call for a meeting between management and prospective buyers. In addition, an ICO comes with several considerations pertaining to the token ecosystem that don't arise for those conducting pre-IPO activities.
Putting forth the necessary time and effort on these preliminary questions and considerations is of critical importance. The consequences of defining yourself improperly could potentially result in having to give all the money back. This could be particularly troubling for those who are informed of this only after they've spent much — or all — of that money.
Will you include U.S. citizens in your ICO or Token Generation Event (TGE)?
 The legal landscape surrounding security and utility tokens in the States remains opaque, due in large part to lack of clarity from the SEC about the differences governing security and utility tokens. For this reason, some legal firms are advising their clients to exclude U.S. citizens from taking part in a token sale. Regardless of the advice of your counselor your ultimate decision on this matter, conducting thorough Anti-Money Laundering (AML) and Know Your Customer (KYC) checks on buyers is essential to rooting out nefarious characters.
How is the CEO/company going to spend the money once the ICO concludes?
 This is one of the most fundamental questions to ask in the early planning stage because it's the greatest determinant of the justifiable target raise amount. While it may seem obvious that a target raise should be commensurate with the funding needs of the project being executed, it's not uncommon for startups to either drastically overshoot or falls short of the sensible target point.
One of the more common miscalculations revolves around the soft cap — the amount of money it will take to maintain daily operations. Greed and other motivators can result in both the soft and hard cap being set too high, asking too much of buyers and even potentially crippling an otherwise viable ICO. However, establishing the soft cap too conservatively can result in a dearth of the most basic necessary funding, handicapping or completely depleting a project before it has the chance for success.
What is the ongoing revenue stream for the business post-TGE?
This is a question that, while somewhat self-explanatory, is critical to consider. Essentially, where is operating revenue post-TGE going to come from, and how much of it will be coming in?
These sources could include the value of the token held in reserve going up. But an increase in coin value is difficult to predict, and it would ideally be only one potential source of revenue, not the entirety of the startup's plan for post-TGE solvency.
When is the best time to convert your coin?
When converting the cryptocurrencies raised from an ICO into fiat currency, you will need to cover business expenses, so giving thought to proper timing is very important. The critical question is whether you want to convert early to cover costs. Answering this question astutely requires sound judgment and consideration of the market, primarily where you believe it is headed in the short- and long-term. Some questions to consider include:
How volatile is the current market?
What tax rate would you pay (consider that it is revenue)?
What are the costs in fiat currency that you need to cover (paying employees, suppliers, etc.)?
What direction do you think the crypto market is going in? If it's going to drop 90%, you may want to sell all of it. If there is only a small blip, you may want to sell just enough to cover fiat expenses.
Also consider that the conversion, in the case of utility tokens, is potentially a taxable event, which is a new cost that must be considered.
About the author: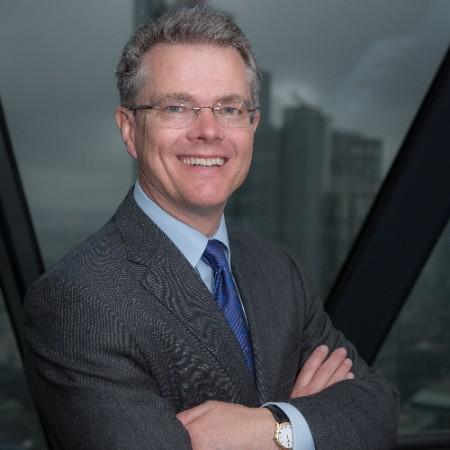 Adrian is the CEO of a new Singapore based company BlockchainWarehouse which supports companies through their Initial Coin Offering and Token Generation Event, as well as providing blockchain development capability to clients. He is also FinTech/InsurTech Business Advisor to Axpire, a new start-up providing software to hedge funds to improve the efficiency of their middle and back-offices, underpinned by blockchain.
Hyperledger Sawtooth: Performance Problem and the way to solve it
The Hyperledger global initiative within the Open Source movement, bringing together hundreds of technology giants [for example, Huawei, Intel, and Samsung], startups [Blockstream, Lykke, Consensys] and solutions [Netki, Factom, bloq], has become a real push for the entire blockchain industry in forming not only a strong community but also a completely different perception of technology through the prism of innovations in business.
Hyperledger can be called a global collaboration organized by the Linux Foundation. In turn, the uncommercial Linux development consortium, the Linux Foundation, creates sustainable ecosystems around open source projects to develop technologies and implement them in businesses.
Founded in 2000, the Linux Foundation supports communities and innovative projects through financial and intellectual resources, making ambitious and successful contributions to creating technologies for widespread use.
The consortium launched Hyperledger in December 2015 and in February of the following year, it became known about the first participants of the initiative.
The main Hyperledger's focus is to improve the reliability and performance of the blockchain through comprehensive cooperation with the platform participants, whose number is already over 250.
It is worth noting that for many projects Hyperledger has become the starting point for the development of their own business apps: many solutions have been created on the basis of the platform, ranging from smart contracts to complex multi-stage innovations.
One of the advantages of using Hyperledger is the interaction between its participants since third-party developers can make their own changes to the already created platforms, thus modifying the services and providing new opportunities to end users.
Hyperledger expands its global business and improves its internal processes, developing also the technologies of the Internet of things, logistics, industry, etc.
Platform participants have access to five main frameworks, on the basis of which blockchain solutions can be created, depending on the goals set by the projects' creators.
Hyperledger Burrow
This framework appeared in 2014 and works in conjunction with Ethereum Virtual Machine [EVM]. Solutions based on Hyperledger Burrow allow enterprises to use smart contracts to optimize their business processes.
Hyperledger Fabric
Initiated by the IBM tech giant, the Hyperledger Fabric framework is the foundation for developing complex, scalable applications for corporations.
Businesses can use smart contracts and many other components. Feature of Hyperledger Fabric can be called a high level of performance, off-chain channels, as well as integration with corporate access control systems.
Hyperledger Iroha
Hyperledger Iroha is designed for easy implementation into a project. This framework is suitable for many businesses, as it is distinguished by a rather light construction and focus on mobile platforms.
In addition, by analogy with the Fabric, Hyperledger Iroha has a well-developed access control system.
Hyperledger Indy
The framework is used for decentralized identification. Hyperledger Indy provides reusable services for creating and using independent digital identifiers.
Hyperledger Sawtooth
Hyperledger Sawtooth deserves special attention since this framework is quite popular. Operating on the new consensus algorithm, Proof of Elapsed Time [PoET], which stands out from the rest with minimal use of resources, the Hyperledger Sawtooth is considered by the community as one of the most promising.
This solution's developer, Intel, is confident that Hyperledger Sawtooth is ideal for businesses whose requirements exceed the capabilities of the available public blockchains.
The PoET algorithm provides highly efficient consensus achievement without a serious resources' cost even in an environment where contractors don't know each other and they have no reason to trust other participants.
The Sawtooth blockchain platform is designed to counteract denial of service attacks that become more likely in a public blockchain environment or in an environment in which unknown parties can interact.
The reason for the popularity of this framework can also be called the ability to integrate with hardware security solutions, "reliable execution environments", among which are scalable Intel Xeon E processor from Intel.
At the same time, in Hyperledger Sawtooth were found flaws. In the GitHub user profile eugene-babichenko, the problem that the developer was able to solve was described in detail.
It is important to note that the network built on Hyperledger Sawtooth consists of 30 nodes located in different regions [from Europe and the USA to Singapore] and at three different cloud providers.
Having contacted the developer, it was possible to find out that while the node was experiencing problems with the network connection and could not access the minimum number of peers, the blockchain node, in turn, began to consume an increasing amount of RAM.
As a result, the system crashed in about a day, operating on a server with 1 GB of RAM.
The blockchain developer, after careful monitoring, determined that the component that caused the crash was a Sawtooth validator.
It is responsible for connecting all the other components of the blockchain node [transaction processors, APIs, consensus modules], and also manages network connections and data storage.
The vulnerability was discovered in the inner essence of Sawtooth, which is designed to manage some of the computing and networking staff.
The study revealed that the system was overloaded due to saving instances when trying to reconnect to peers. Since each instance has its own waiting time [which was originally used only to block calls], it was decided to clear the futures' collections based on this timeout.
The developer of the 482.solutions company, using the example of this vulnerability, warns his colleagues about the need to be attentive with the use of RAM in their apps.
Moreover, Eugene noted that the use of open source products can be really useful in cases where your tool behaves strangely and requires immediate corrections.
In the case of the problem described above, 482.solutions just forked Sawtooth core, fixed it, tested the fix and sent this change to the upstream repository.
Conclusion
The blockchain technology is undoubtedly capable of transforming the most well-known business approaches. The Hyperledger platform, in turn, is an indispensable engine of this progress, since it focuses on the development of blockchain solutions for enterprises.
At the same time, you should not lose sight of the fact that Hyperledger is not a magical place that will solve all the corporation's problems with a few clicks.
To work with frameworks, you need a strong team that owns all the knowledge in the field of blockchain technologies and businesses digitalization. It is also necessary to pay attention to the previous experience of developers.
For example, the 482.solutions company, whose member fixed the problem in Hyperledger Sawtooth, previously contributed to OpenZeppelin and Ethereum, and also provides services to develop a Remme solution.