NOW Bridges by ChangeNOW: The shortest route to swap tokens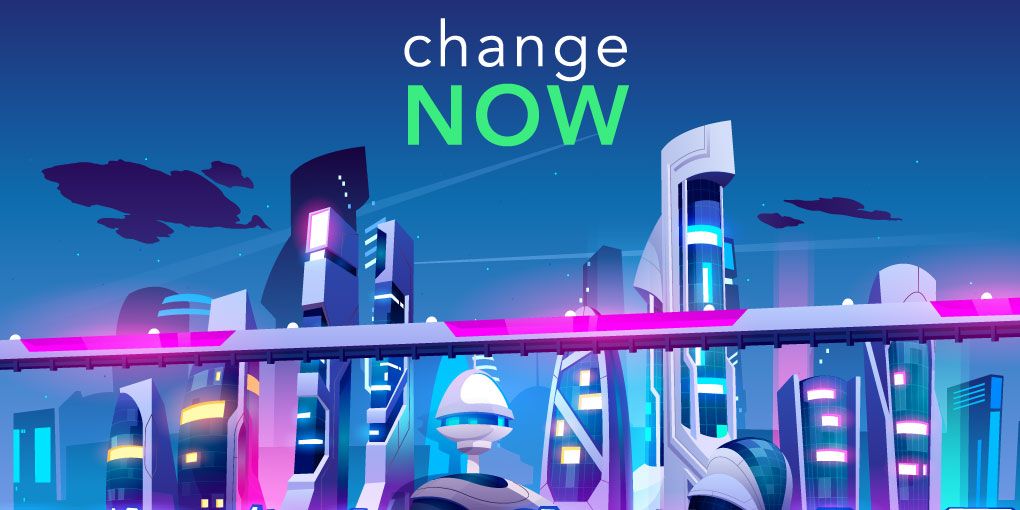 ChangeNOW, a non-custodial cryptocurrency exchange platform, is also a comprehensive crypto ecosystem that offers all sorts of crypto-related products and services. Along with other useful features, it offers NOW Bridges – customized cross-chain swaps, enabling users to swap tokens from one blockchain to another without involving a third party. 
What Are Cross-Chain Swaps for?
Assume you're a crypto startup with a token running on an existing blockchain and a community that holds your tokens. In order to move your tokens to your own blockchain, you'll need to ask users holding your old tokens to swap them for the new ones running on your new network.  Another option would be to migrate your token to another blockchain that is faster, has lower network fees, or is otherwise more suitable. It is also possible to issue tokens on another blockchain and to run the token simultaneously on multiple networks so that users can swap their tokens permanently between networks. The solution in all these cases is cross-chain swaps, which NOW Bridges can provide.
How Do NOW Bridges Work?
ChangeNOW functions essentially as an exchange with a fixed rate. As a condition to guarantee that rate and carry out swaps, it needs liquidity in both networks from the token team ordering the swap. Therefore, they would have to bring, lets say, 1,000 tokens on both networks, and if the tokens run out, ChangeNOW would ask them to replenish them, returning excess tokens to the other network – much like a balance scale.
You're the Boss, No Third Parties Are in Control 
The project determines the exchange rate (1:1, 1:10, 1:100, etc), and it is expected that both assets in the swap will be liquid at this rate. Moreover, it is up to the project whether the network fee should be charged to the user or covered.
As a final step, you need to decide how your bridge will be used. ChangeNOW can offer free access to the swap tool through a dedicated web page, or you can integrate the bridge natively into your platform via API. 
Mainnet Swaps
In case you migrate to mainnet, ChangeNOW will deploy a full node to run the bridge on your naive blockchain, replacing tokens with newly issued ones, and switching all blockchain activity to the new network. The node will verify transactions alongside the rest, so this will help maintain the network's stability and decentralization. Additionally, this node can be accessed by wallets, exchanges, and ChangeNOW partners, boosting your network's adoption.
However, token migrations are not always tied to the launch of new blockchains. It can also be seen when projects switch from one protocol to another.
Anyway, with ChangeNOW, cross-chain token swaps are a breeze. There is no technical burden involved for a project. The entire end-to-end token swap process will be handled by ChangeNOW, from technical setup to providing users with a dedicated website to conduct their token swaps. It is up to the project to decide all the specifics around how swaps should be implemented. The swap could be two-way or one-way, for instance, or a 2:1 swap.
In one of ChangeNOW's successful cases, the cross-chain token swap service was used to migrate its own NOW token to Binance blockchain. It was actually the first token to adopt the BEP-2 standard after BNB. 
ChangeNOW Will Introduce Your New Tokens to the World 
You can not only directly exchange tokens through NOW Bridges, but also make your new tokens exchangeable for the 450+ other digital assets listed on the ChangeNOW crypto exchange platform and all other platforms where ChangeNOW is integrated, including multiple crypto wallets. 
To enable a successful swap, the swap pair must contain a token listed on one of ChangeNOW's liquidity providers. So the second token in the pair becomes automatically available for trading on exchanges even if it is not listed there.
Conclusion 
The development of blockchain technology has resulted in walled gardens where trading between blockchains is reliant on overly complex processes. Therefore, ChangeNOW's cross-chain token swap service does more than just sound cool. It is still some time away from full blockchain interoperability, but token swaps are helping to break down some of these barriers. More connection points within the overall blockchain ecosystem will streamline user experience, resulting in an acceleration of crypto adoption as a positive side effect.
Disclaimer: This is a paid post and should not be treated as news/advice.