Trading easy: An interview with Phemex founder and CEO Jack Tao
Traditional financial systems face a lot of challenges, some of these include unreasonably high fees and backdoor dealings. While cryptocurrency and blockchain technologies are innovating the financial space, there is an influx of exchanges that offer services to users. One of the most popular spot exchanges in the cryptosphere is Phemex. 
The platform offers users zero-fee spot trading and perpetual futures contracts with up to 100x leverage. 
Phemex boasts 37 spot trading pairs and 38 contracts. Some of the more popular contracts include BTCUSD, ETHUSD, LTCUSD, XRPUSD, and XTZUSD. A key defining characteristic of the exchange is their design philosophy based on ease of use and user experience.  
In an interview with us, Jack Tao, founder, and CEO of Phemex talks about the Phemex platform, the problems they aim to solve, their Earn crypto program, and much more.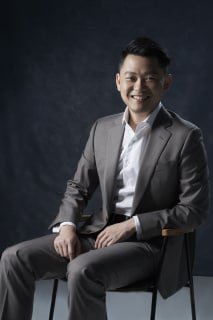 1. What was the vision behind creating Phemex?
The vision behind Phemex's creation can be succinctly summarized with our slogan, "Break Through, Break Free." 
After working in traditional finance for over a decade, I became disillusioned by the many limitations and injustices I witnessed.
 The industry is plagued by unreasonable fees, exclusive deals, and inefficient systems. These all serve to favor the wealthy and suppress the underprivileged. 
Phemex is here to help you break through into a better system, one that offers equal financial opportunities to all. Only once you've broken through can you then break free of the burdens imposed on you. Phemex was created to help and guide you every step of the way. 
We've built an advanced and sophisticated platform, leveraging traditional finance's high standards and mature tools while remaining faithful to cryptocurrency's ideals of financial freedom and self-empowerment. 
2. The crypto ecosystem has grown significantly in recent times. What does Phemex offer to amateur and professional traders to make their trading experience simpler?
While simplicity is an integral part of our design philosophy, we still offer all of the advanced tools and technologies beloved by our more experienced traders. 
Our leveraged perpetual contract markets feature both inverse and linear contracts with deep liquidity, API trading, unparalleled execution speeds, and a variety of easy-to-set order types and conditions.
 For those just getting started, we have nearly 40 spot markets, Earn Crypto interest-earning accounts, and a real-time simulated trading environment. 
The latter allows inexperienced users to become comfortable with our interface while testing out trading strategies risk-free. Additionally, we've chosen to take a leading role as educators in the crypto space. 
Phemex has created a comprehensive set of simple user guides, insightful blogs and videos across multiple channels, and an impressive academy featuring over 400 informative articles. All of this content, of course, is 100% free.   
3. Tell us more about the problems that Phemex aims to solve? What makes it stand out from the rest in the crypto space?
Blockchain technology and cryptocurrencies are a rejection of the unreasonable and unjust elements of traditional finance. Unfortunately, many of the platforms and exchanges that claim to represent these new ideals have simply perpetuated the old ones.
 It is our honest motivation that helps us excel in this field. While other companies prioritize profits, we've chosen to focus on our customers above all else.
 Every service we've built is for the singular purpose of empowering users with greater equality, freedom, and opportunity. This driving principle is clearly evident in our products. 
Our industry-leading membership model allows users to trade with zero fees, our savings accounts guarantee above-average earning opportunities, and our numerous giveaways, promotions, and competitions ensure that we're always giving back to the community.   
4. What advantages does Phemex offer in terms of contract and spot trading to its users?
All of our trading services are powered by a framework of cutting-edge technologies that have been refined to ensure reliable operation. 
Most importantly, these must decisively advance our goals. For example, our asset protection mechanism includes a hierarchical deterministic cold wallet system accessible only through multiple offline signatures. 
This is further enhanced by a meticulous withdrawal procedure based on sophisticated Wall Street risk control systems.
 This two-fold approach of leveraging both exceptional technology and experience has been consistently applied across our user accounts, servers, and trading engine security infrastructures. We believe that our goal of true financial freedom can only be achieved under conditions of absolute safety and security of assets. 
In other words, our edge stems from our unique design philosophy. We are first and foremost guided by our sincere desire to empower users with fair and effective financial tools. Without compromise, any technology or practice we employ must be as advanced as possible while still adhering to our principles.     
5. Talk to us about your low-cost membership model? How would it be beneficial for your users?
Our low-cost premium membership is inspired by our philosophy of making financial services more accessible. 
We are the first amongst our competitors to successfully implement such an offering. However, we believe that soon all others will follow. 
We've priced our membership at rates that are affordable to all. In exchange, we offer zero-fee spot trading. Both small and large investors are disadvantaged by the arbitrary fees and commissions charged by most exchanges. 
Although this practice may be highly lucrative to the business, it is ultimately a detriment to the industry. Instead, our vision is to increase and encourage participation across all levels of traders as much as possible. 
At 0.19 USD per day for a yearly subscription, users can trade freely without contending with the challenge of calculating hidden exchange fees with every transaction. 
This is only one of the many steps we've taken to make cryptocurrency trading more equitable and accessible to all.  
6. What is the Earn Crypto program on Phemex? Tell us more about it?
Our Earn Crypto program contains various high-yield crypto accounts akin to traditional savings accounts. However, unlike banks, our crypto savings accounts offer estimated APYs as high as 8.5%. The product is incredibly straightforward to use. 
A Phemex user can simply deposit any of the supported cryptocurrencies to either a flexible or 7-day account. The flexible account allows daily withdrawals with a lower APY, while the 7-day account locks the funds for a week but offers a higher APY. 
If desired, all earnings can be automatically reinvested for compounding interest. This is the easiest and most secure way to generate returns, with payments guaranteed by Phemex regardless of market conditions.  
7. Keeping in mind that users and traders are an important part of any exchange. What steps are you taking to engage with your community?
As a platform, we offer a variety of campaigns, promotions, and giveaways through all of our social media channels. Our goal is to continuously give back to the community that supports us. 
We've hosted trading competitions with millions of dollars on the line, given away cars, electronics, cryptos, and challenged our users with complex yet fun puzzles. We're always interested in what our customers have to say so we actively seek feedback and input. 
At an individual level, I am always available on Twitter and often join conversations on various messaging apps. In addition, you'll see me increasingly participating in podcasts, streams, and live events. For example, this year you can catch me and the Phemex team at Dubai's World Blockchain Summit.
 I'll be there to share some of our latest updates, but more importantly, I'll be there to meet and listen to the many traders and participants who make up our diverse community.
8. Tell us about future projects and partnerships that we can look forward to?
I can't reveal too many details about our future plans, but rest assured. We will never give up on making our vision of delivering financial freedom through digital assets a reality.
 Moving forward, we have many initiatives in the works to make our services more accessible and safe across the globe. 
We're also keeping a vigilant eye on all the new, innovative trends, particularly NFTs and the metaverse. You can expect more partnerships and products related to these fields.
9. According to you, what role does Phemex play in the crypto space in the future in terms of its growth and mass adoption of crypto?
Once again, our slogan, "Break Through, Break Free," perfectly encapsulates the role we seek to play. We are the gateway that helps you break through the barriers that stand between you and a better future. Crypto is as complex as it is auspicious. 
Successfully navigating this field requires the right tools. With our cutting-edge technologies and decades of traditional experience, we've crafted the best possible instruments characterized by speed, stability, and safety. However, services and tools are only effective with the right expertise to wield them. 
This is why we also seek to be leading educators in the space by creating, curating, and disseminating the most valuable knowledge.   
For more information on Phemex, please check out their website, Twitter, Facebook, Telegram, and Instagram.
Disclaimer: This is a paid post and should not be treated as news/advice.